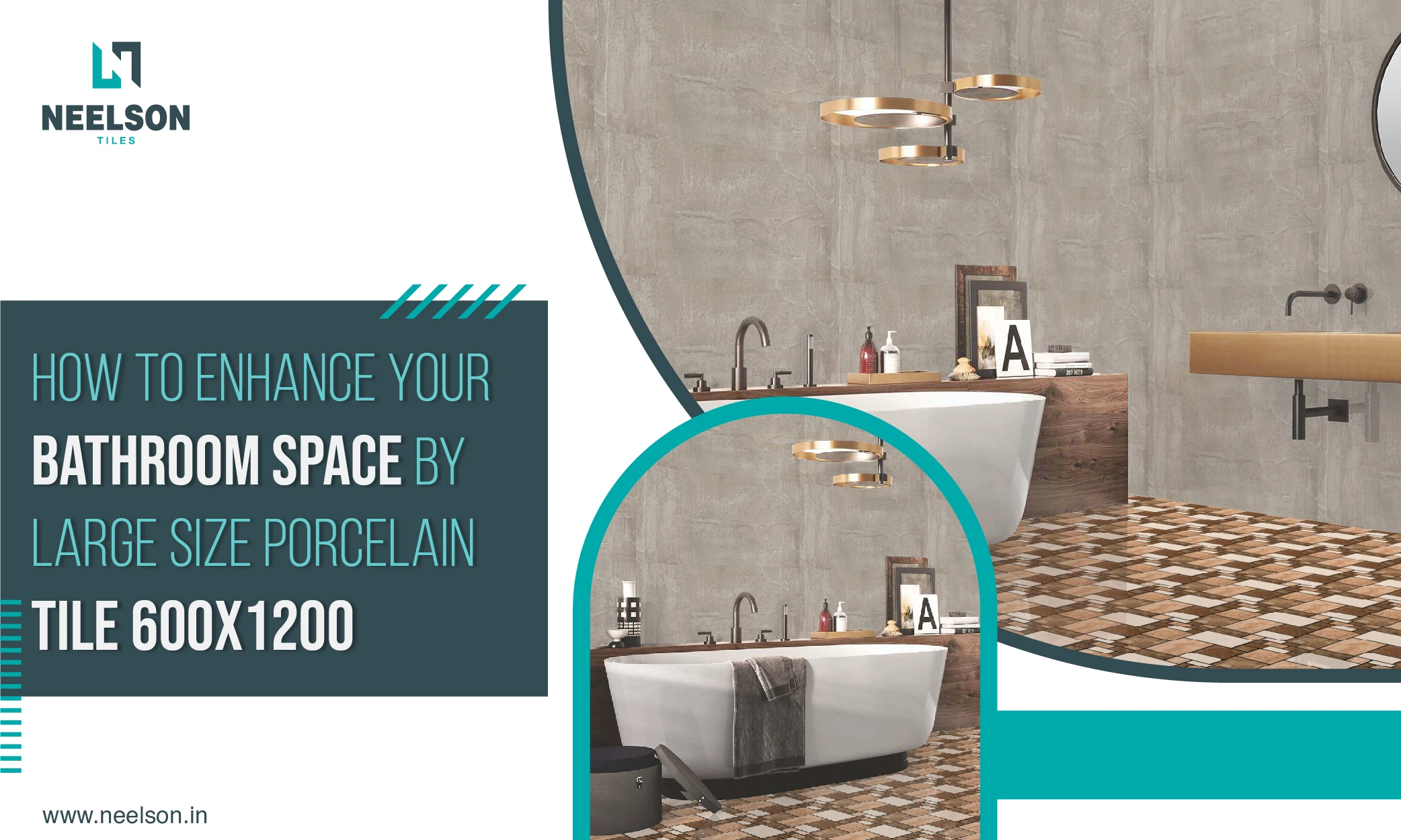 Each and every person would want to make the most of every square inch of their home. How do you enlarge a small space with tiles? This is a question we were asked a lot. Whether your kitchen is the size of a closet or your bathroom is the size of a box, there are tricks you can use to make any area appear larger.
Making your space feel large in the modern era can be difficult, especially in the bathrooms. Sometimes, bathrooms can seem a little claustrophobic. Many homes have small bathrooms so that the other rooms might be larger.
In this article, we'll talk about porcelain tile 600x1200 and how to use them in smaller spaces, such as bathrooms or galley-style kitchens, or any interior design, to make them appear larger. Therefore, without further ado, let's begin.
5 Ways for Using Porcelain Tile 600x1200 in Your Bathroom to Maximize Space
Here are the top 5 ways for using these porcelain tiles 600x1200 to make the most of your bathroom's space.
1.
Bathroom Floor and Wall Tiles should be Coordinated
To make your bathroom larger, you would need to break down walls, but it is simple to trick your eyes by utilizing matching porcelain tile 600x1200 on both floors and walls. This will reduce the noticeable differences between tiles, creating a very uniform and seamless appearance.
Select textural and pattern tiles in this situation rather than plain or conventional-looking tiles. Your bathroom will appear brighter and larger as a result of the subtle harmony of color, shape, and pattern that is created between both the floor and walls.
2.
Use Light Colors to Make a Small Bathroom Look Bigger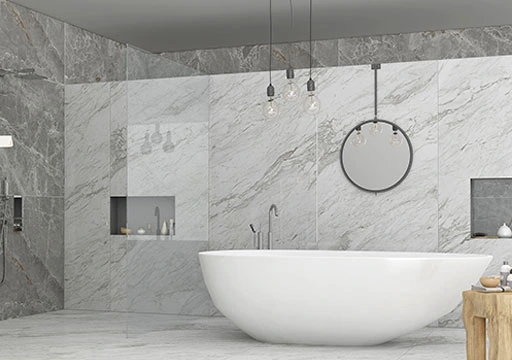 Consider your bathroom's lighting when selecting your porcelain tile 600x1200. Choose light or neutral colors if the bathroom is blocked off and doesn't have a window or an exhaust to allow for cross-ventilation and sunlight. Your bathroom will appear larger right away if you use porcelain tile 600x1200 in white or a light neutral hue. You can choose from the exclusive range of Neelson Tiles in your bathrooms.
3.
Keep Tiling Consistent Throughout the Bathroom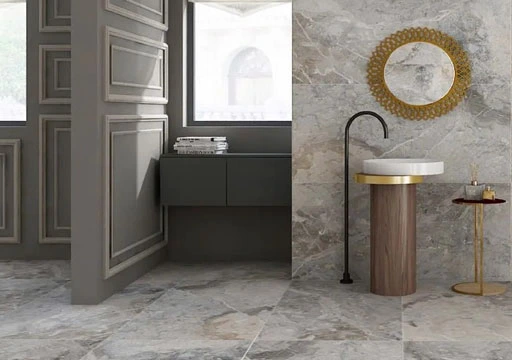 A relaxing and opulent atmosphere can be created using large-size porcelain tile 600x1200 on the floor of the shower. It is a stylish way to make a tiny bathroom appear much larger if it has a glass shower cubicle.
The tiles, which have marble and stylized patterns, go well with bathrooms that aim for a simple and subtle appearance. Avoid using highly patterned shower floor tiles or feature tiles that occasionally mark the entry to a shower since they can divide your bathroom's area.
4.
Make Your Small Bathroom Look Bigger by Using Textured Tiles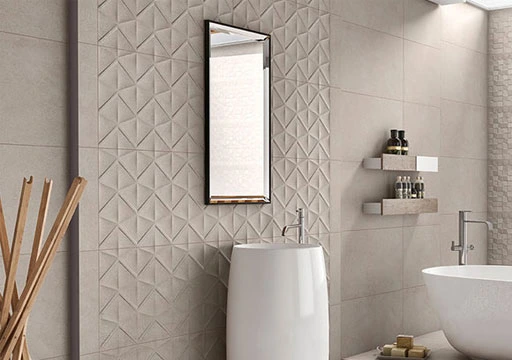 You can always try different colors and textures to make your tiles less boring. Any time you can make a room appear larger by reflecting light. To maintain their aesthetic quality throughout the year, matte finish porcelain tile 600x1200 is the finest option. They have a subtle, powerful, and non-overpowering style.
The benefit of matte porcelain tile 600x1200 is that it may conceal water stains and smudges. They are therefore ideal for usage in damp and high-traffic locations, such as bathrooms. Due to their modest sheen, they are simpler to maintain.
5.
Tile Accentuation Around Curves Creates Visual Flow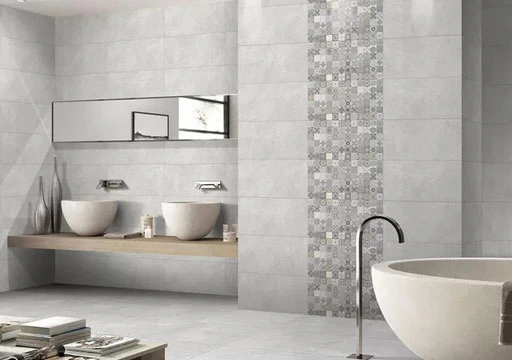 If there is visual flow in the space, you may make your bathroom appear larger right away by highlighting any rounded elements. There aren't many rounded corners in bathrooms, but if you do have a curved sink or a recessed bathtub, you can add accent tiles around the curved areas to draw the eye around the design.
The fluid shape will draw the eye first if you keep the rest of the bathroom neutral and emphasize the curves with a complementary vivid color porcelain tile 600x1200. Amazing curves in free-standing bathtubs can be highlighted by skillfully tiling over their curved shape.
As we saw above, there is no doubt that Neelson's Large format porcelain tile 600x1200 offers a seamless union of style, elegance, and usefulness when compared to other tiles.
If you are able to control the layout and choose tiles, expanding the space in your bathroom won't be a major deal. Your choice of tiles will have a major impact on how the bathroom looks and feels
In India, Neelson Tilesis a prominent manufacturer and supplier of porcelain tiles with a wood-look, matt, high gloss, and polished finishes. In order to produce the best porcelain tiles, the company is well-equipped with a cutting-edge manufacturing unit and R&D center. Get in touch with us to learn more about our tiles products.