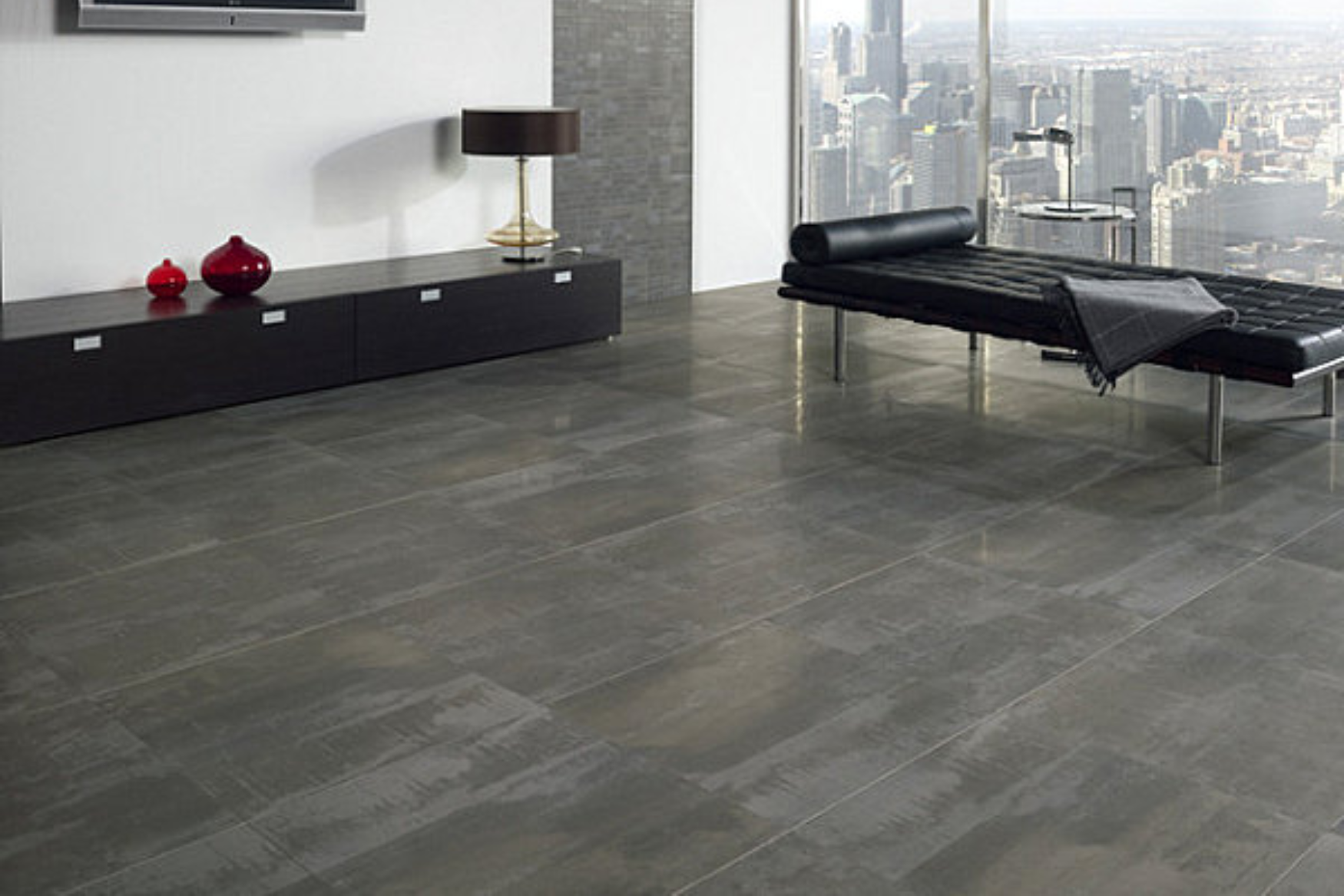 In recent years, home decor is continuously becoming more trendy and fashionable with the arrival of versatile decor options. Glazed porcelain tiles have emerged as the vanguard of this revolution by offering a magical blend of beautiful aesthetics and unbeatable durability. Born from the unique collaboration of artistic craftsmanship and advanced technology, glazed porcelain tiles showcase a plethora of captivating design ideas to reinvent your home space. Therefore sometimes it becomes difficult to choose a perfect match for your home that not only suits its decor but also serves its uniqueness.
To make your task easier, we have brought some creative designs that you can employ in your home using glazed porcelain tiles. So what are you waiting for, let's go and explore the innovative world of glazed porcelain tiles.
Exploring Design Options
Glazed porcelain tiles with their exceptional versatility provide a playground of design possibilities to elevate any space. These tiles have earned the reputation for being the ultimate chameleon of the ceramic industry. Let's see how their versatility in different aspects results in an array of design possibilities.
Diverse Shapes and Sizes
Glazed porcelain tiles are manufactured using cutting edge technology and are available in a diverse range of sizes and shapes to fulfill every home's needs. Beyond the conventional rectangular and square shapes, glazed porcelain tiles are available in dynamic shapes such as hexagonal, octagons, and other geometric shapes.
Their seamless pattern allows you to go limitless with your vision to curate a mesmerizing decor for your home space. Whether you desire a classic decor that flaunts a calm atmosphere or a modern aesthetic that fills the space with energy, everything is possible with glazed porcelain tiles.
Creating Stunning Floors
Flooring is the foundation of a home and has the power to elevate the decor from ordinary to extraordinary. But you need the perfect companion to achieve this result. Glazed porcelain tile will be the perfect choice for you to create awe inspiring flooring.
Glazed porcelain tiles due to their versatility can adapt to different interiors, which is especially helpful in renovation projects. Along with it, these tiles are practically beneficial for both compact and large spaces. If you have limited space, then you can use glazed porcelain tiles with a decor containing bright lighting.
Glazed porcelain tiles' shiny surface reflects the light and creates a visual illusion of expansiveness that give you the feel of extra space. Similarly, in larger spaces, these tiles provide a continuous and seamless appearance by decluttering the negative space and making the area look visually pleasant and comfortable.
Classic Elegance with Marble-Inspired Tiles: Create an air of timeless sophistication by opting for glazed porcelain tiles that mimic the luxurious beauty of marble. Choose large-format tiles with subtle veining and soft, neutral tones for a refined and elegant look. This flooring option works wonders in living rooms, entryways, and bathrooms, adding a touch of opulence to any space.
Rustic Charm of Wooden Planks: Embrace the warmth and charm of natural wood without maintenance concerns by using glazed porcelain tiles that perfectly emulate the look of hardwood. Whether you prefer a traditional oak finish or a weathered driftwood appearance, wooden plank-inspired tiles add a cozy and inviting atmosphere to bedrooms, kitchens, and dining areas.
Bold and Geometric Patterns: Infuse a burst of creativity into your space with glazed porcelain tiles featuring vibrant and bold geometric patterns. Choose a mix of colors and shapes, such as hexagons, triangles, or Moroccan-inspired motifs, to craft a visually captivating floor. This idea works exceptionally well in smaller areas like powder rooms or as an accent floor in larger spaces.
Elevating Walls and Backsplashes
Glazed porcelain tiles have a transformative effect on the walls and backsplashes. They infuse exceptional beauty and unwavering functionality with their stunning designs. You can create an artistic accent wall by in your living room by employing glazed porcelain tiles. Due to their highly glossed surface, it will present a dramatic impression that brings life to your walls. You can opt for bold and vibrant colors along with striking patterns such as mosaic, herringbone, or chelsa for a more lively appearance.
Glazed porcelain tiles are the ideal choice for creating mesmerizing backsplashes. They provide the perfect canvas for a unique blend of aesthetics with functionality. The colors coming out of the shining surface form a visual symphony to evoke serenity in the entire space. With deemed lighting and vintage furnitures these backsplashes will just melt your heart away.
Glazed porcelain tiles not only capture the essence of artistry but also embody practicality at its finest. Their water resistance makes them an ideal choice for moisture-prone areas like kitchens and bathrooms, ensuring long-lasting beauty that endures even in the face of spills and splashes. Additionally, their easy-to-clean surface allows for effortless maintenance, making them a smart and convenient choice for busy households and commercial spaces alike. The robustness of glazed porcelain ensures that your walls and backsplashes remain pristine and captivating for years to come.
Creating an Outdoor Oasis
Glazed porcelain tiles are the best option for creating a seamless transition from indoors to outdoors. With their alluring beauty glazed porcelain tiles can help you to create stunning outdoors that will set a benchmark for style and comfort.
For example, you can create a patio utilizing the stone-inspired glazed porcelain tiles to make it more inviting and warm for relaxation and entertainment. Stone look appearance helps you to maintain naturality without compromising style. In other words, it will help you to bridge modern-day aesthetics with natural beauty seamlessly.
Enduring the elements is a crucial criterion for outdoor tiles, and glazed porcelain rises to the challenge with remarkable resilience. These tiles boast low porosity, making them highly resistant to water absorption and frost damage.
In summary, we can conclude that glazed porcelain tiles not only yield innovative designs for both interior and exterior spaces but also provides much-needed durability to these spaces. This is the reason why these tiles are so versatile and showcase such a wide range of creative decor ideas. Therefore if you want to add richness of style and glamor to your next project, then you must consider glazed porcelain tiles for it.
About Us
Neelson Tiles is one of the globally renowned manufacturers of wall and floor tiles. With the use of precision technology and innovative craftsmanship, we have earned the badge of a trusted manufacturer and exporter from all of our clients across the world. We, at Neelson, showcase a wide range of tile sizes, patterns, and designs to meet the continuous requirements of our beloved clients.
Our floor tiles set the benchmark for high-end durability and unbeatable quality in the industry by serving thousands of customers and helping them build their dream homes. Choose your perfect flooring design and tiles with us and transform your ideas into reality.