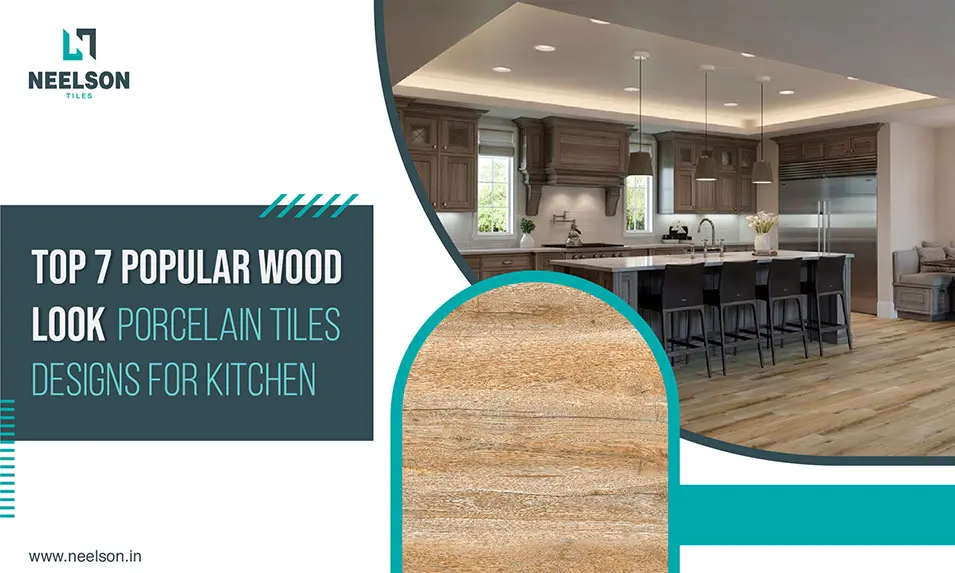 Flooring with glazed porcelain tiles is considered a substantial investment for your home, with a long-term return. The kitchen floor is probably to be one of the most crucial surface spaces in our house. As a result, kitchen flooring designs should always be given serious consideration and attention. Your kitchen flooring must be durable, safe, and easy to clean.
Where Wood look porcelain tiles represent strength, sophistication, and the beauty of nature. This tile is the most beautiful, affordable, easiest to maintain, and comes in a variety of patterns, styles, and shades.
This blog will go through the top seven popular wood look porcelain tiles design and patterns that may take your kitchen to the next level of luxury. So without further ado, let's get started.
7 Amazing Wood Look Porcelain Tiles for Your Kitchen
The designs & styles of wood look porcelain tiles mentioned below are exclusively manufactured by Neelson Tiles. Let's take a brief look at each of them.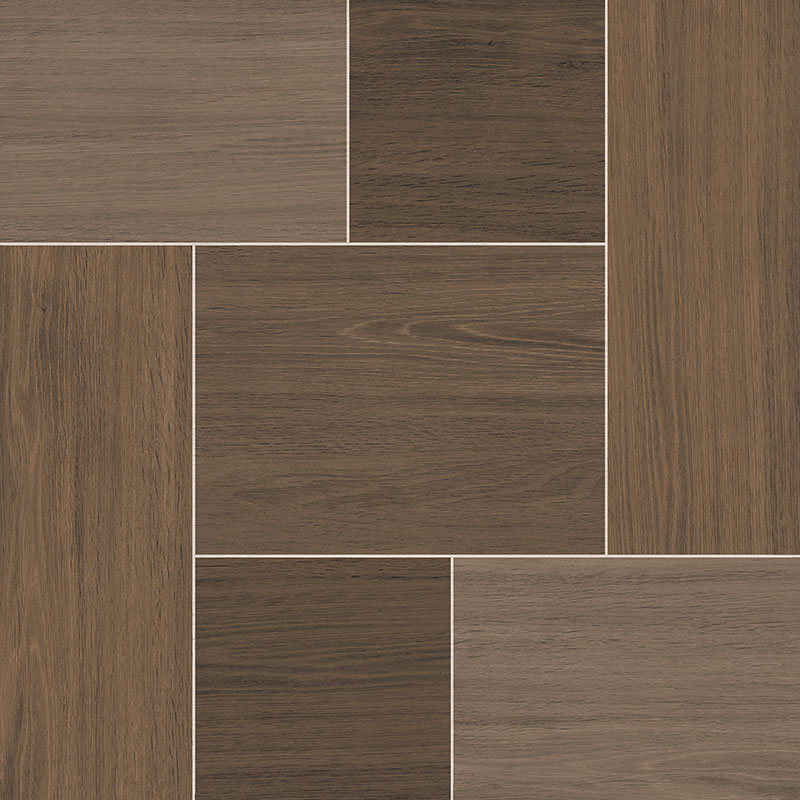 Classical brown wood look porcelain tiles are becoming increasingly popular. It is a great way to introduce subtle yet lovely patterns and texture into even the most basic kitchen flooring, instantly making it a prominent point.s.
Such wood look porcelain tiles can make a place feel more linked and united, as well as provide warmth. These tiles have a glazed surface, which makes them slip-resistant. Its basic brown color style makes it appropriate for warehouse use as well. These are also incredibly durable and also conceal stains & scratches.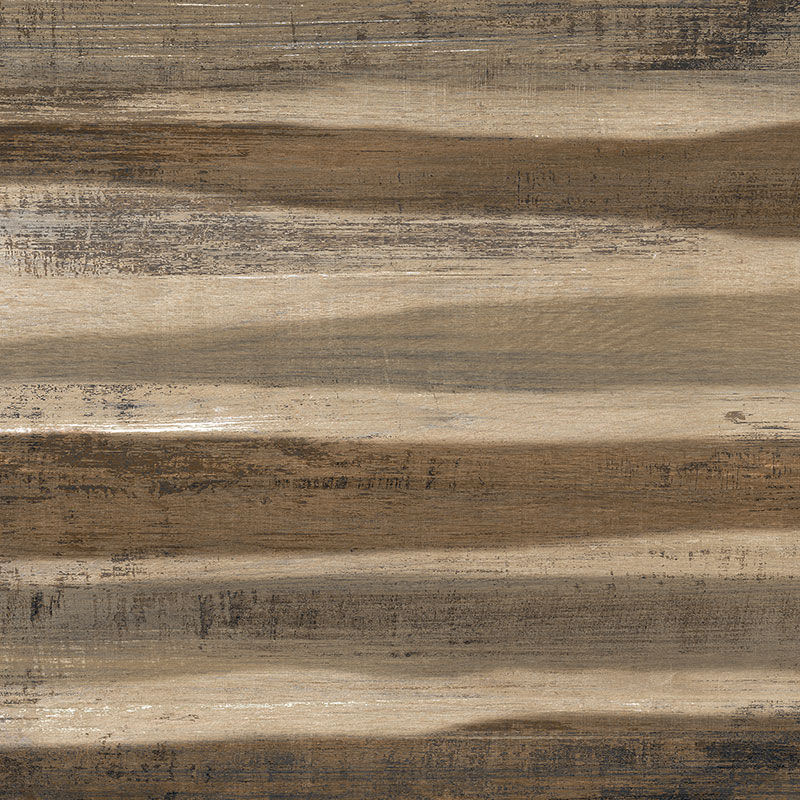 Forest Wood Look porcelain tiles have types of ambiguous shape lines of different wood colors which make these tiles unique. This wood tiles pattern is a popular choice for kitchen tile ideas, mainly owing to its durability and timeless appeal. The wood look porcelain tiles replicates the look and feels of reclaimed magnificent wood nature in the shape of a durable and low-maintenance porcelain tile. Aside from that, the natural pattern of these tiles is magnificent, giving your area a rich and opulent appearance.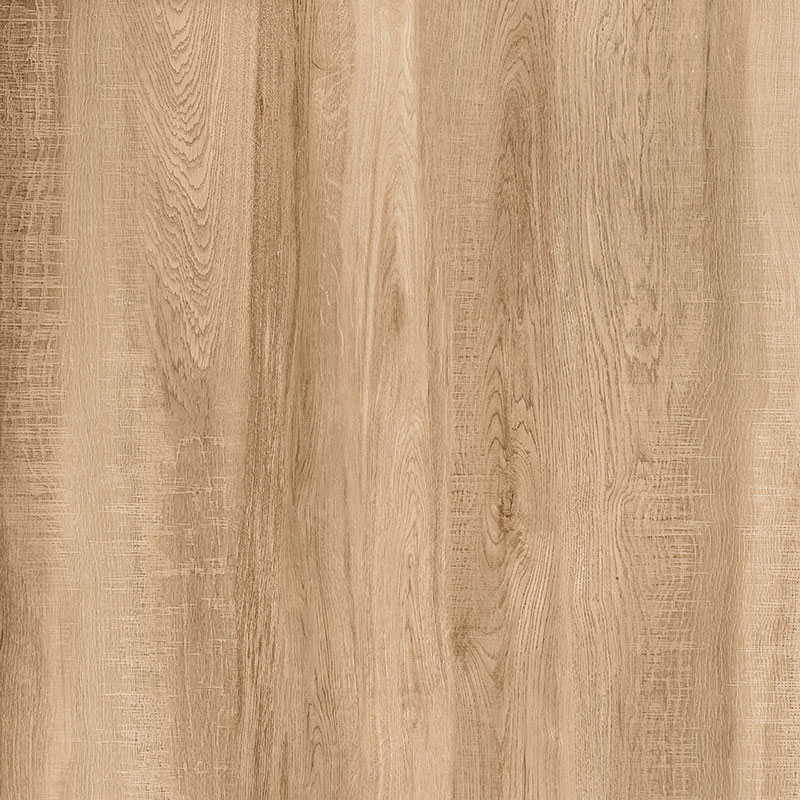 The luxury light brown tiles in the kitchen area provide a pleasant and warm atmosphere. Such tiles bring a sense of simplicity and beauty to any area of the kitchen. Because of their low repairing and water resistance ability, these wood look porcelain tiles are an excellent hardwood substitute. Luxury light brown tile flooring is a most durable flooring solution for kitchens and other applications. It is stain-resistant and repels moisture, making it easy to clean.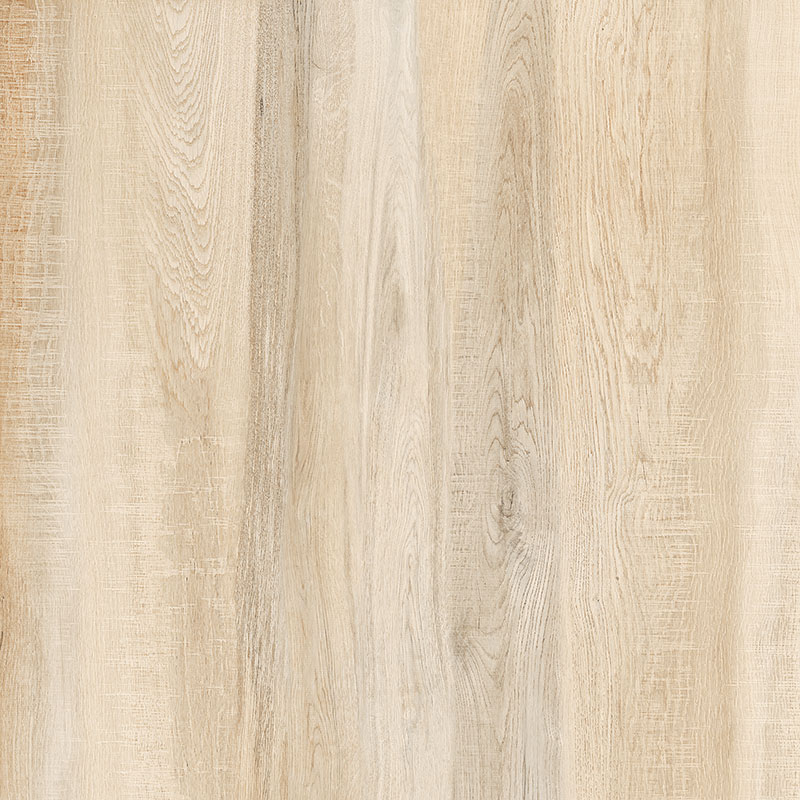 Gray plank wood look porcelain tiles can have a calming effect on the senses. The grey plank tile is a sleek wood appearance porcelain tile with intriguing, eye-catching wood grain patterns. This tile can bring the majestic and peaceful impression into your kitchen. Individuals who enjoy a light grey environment are likely to prefer these wood look porcelain tiles.
The surface of these tiles features a natural light wood design that creates a luxurious appearance with the dark furniture of your kitchen. These wood appearance porcelain tiles are incredibly durable and can withstand considerable wear & tear.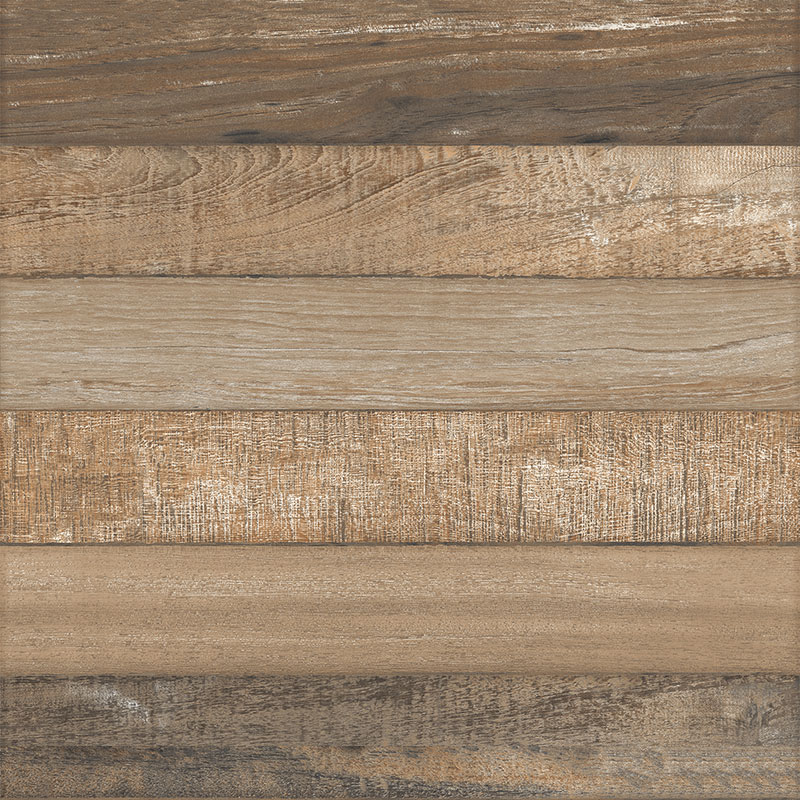 Elegant strip brown tiles are decorated with a range of color stripes, including brown, golden, tortilla, and mocha colors. The presence of a brown tone not only makes the overall appearance of the kitchen flooring elegant but also rich. After applying this wood look porcelain tiles, you will feel that you have laid natural timber wooden strips on the floor. Their exquisite strip and designer textures will give your kitchen areas an admirable and appealing look.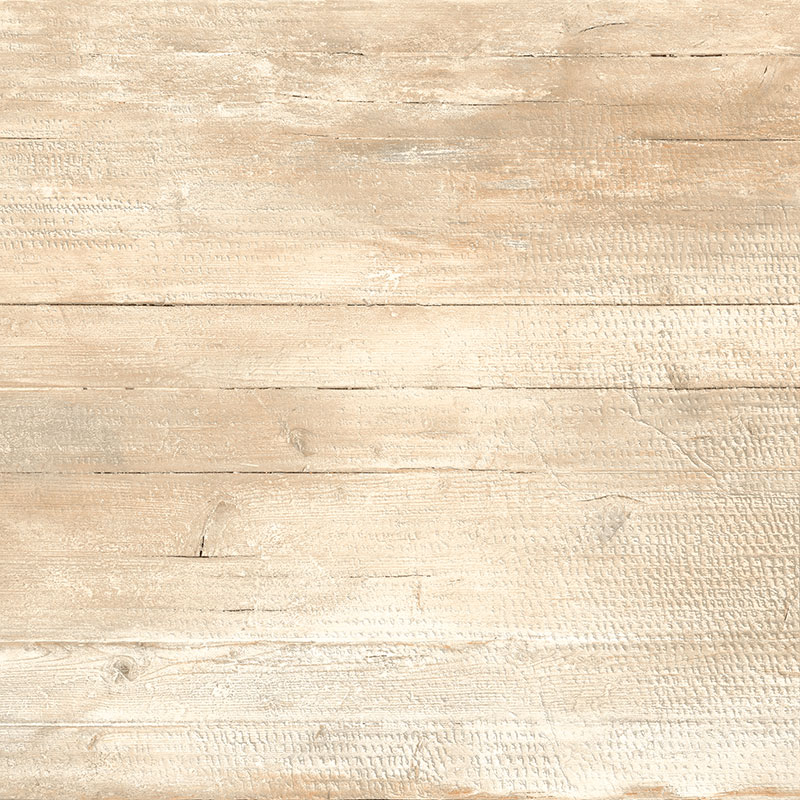 Natural light grey tiles may give a classic look in an attractive white kitchen. This finish has a light grey surface with subtle golden crevices all over it. These two colors create a stunning effect and make it a great flooring choice for kitchen spaces. Also, the look of this tile is like the forest wood. So, if you prefer wooden flooring but don't have the budget for it, you may pick these wood look porcelain tiles, which are quite affordable.
7.
Cubical Brown Wood Tile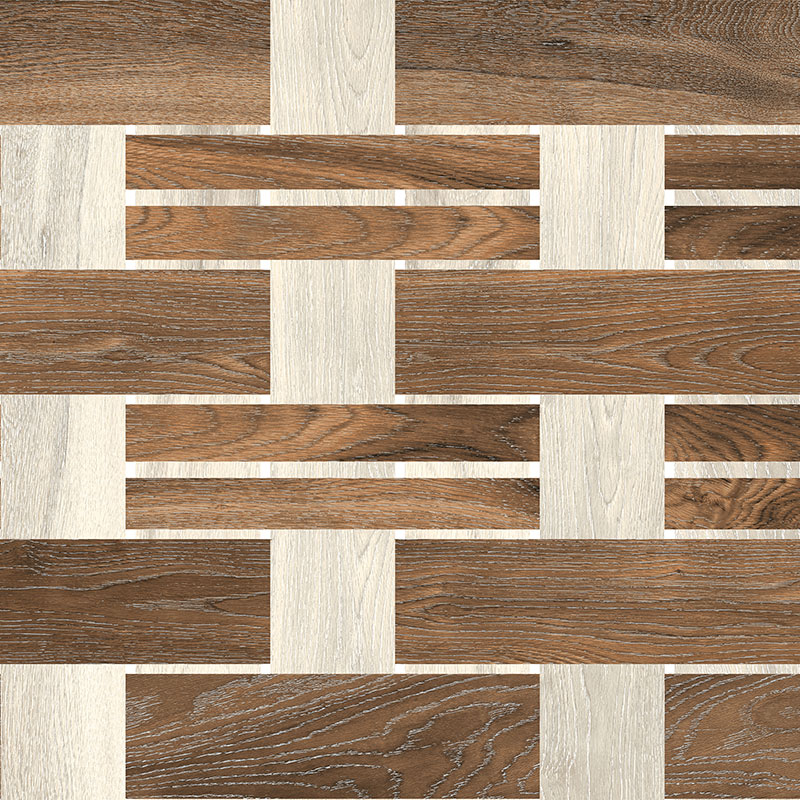 The Cubical brown wood look porcelain tiles have a dark brown box weaving design. These wood look porcelain tiles are great for people who prefer dark tones over bright tones. In the pattern of these tiles, the rectangular boxes are divided into two small rectangular square boxes. Also, there is a gray wood design in the middle of this brown wood box. This tile is more suitable for kitchen walls than kitchen floor due to its characteristic patterns. When compared to wood, carpet, or even vinyl plank flooring, this tile provides higher stain resistance and is durable.
So, these are the top seven wood look porcelain tiles design or patterns for kitchen flooring that you should choose. In addition to these seven tiles, our collection includes numerous additional unique and gorgeous patterns. Check our wood look tiles collection to see more designs.
Neelson Tiles is a leading glazed porcelain tile manufacturing company in India, known for its high-quality tiles and stunning patterns. The company primarily makes tiles in five finishes: matte, polish, wood appearance, high gloss, and rocker. To see our all tile finishes, check our tile collection page.