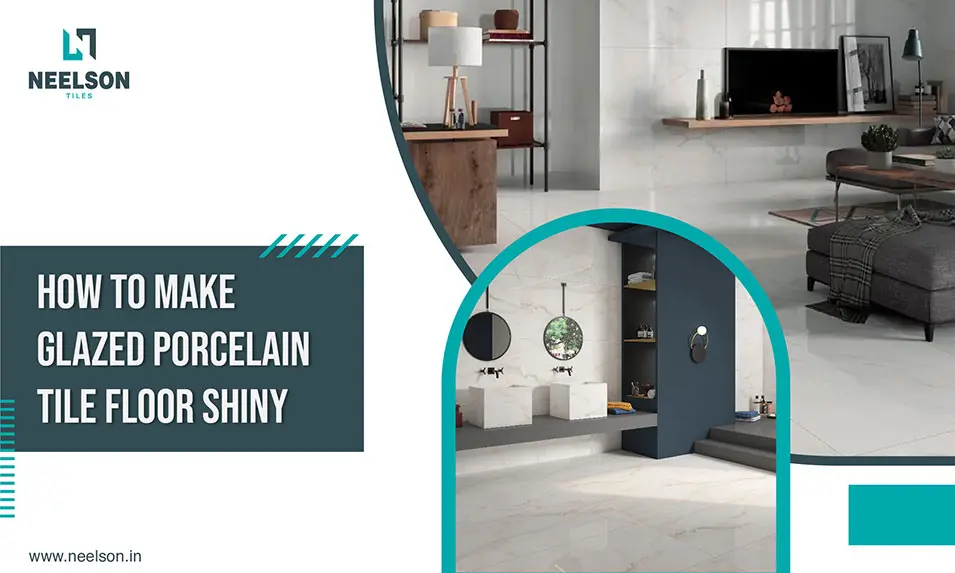 Flooring is a beautiful and most important part of the house. Therefore it is very important to maintain and enhance the look of the floor. By cleaning the tile in certain ways, we can keep the tile in brand new condition as before.
Almost everywhere, from the lobby to the office, one has to know how to raise the shine of tile and remove dust. Glazed Porcelain tile consists of very little maintenance and it does not require any special cleaner to clean it.
But there are many things that you have to take care of while cleaning the tile. Let's discuss the major 5 ways to clean glazed porcelain tile.
5 Best And Easiest Way To Make Glazed Porcelain Tile Shiny
Porcelain tile consists of less care and some of the finish even does not need to do everyday cleanings like Wood look porcelain tile, Matt porcelain tile, and others. When it comes to cleaning tile, It is suggested that you should start cleaning tile with a broom and then after mop.
You must choose a soft broom so you do not have to worry about scratches at the time of sweeping and mop the entire floor gently with nylon and soft cotton cloth. A mixture of soap and warm water is very effective in cleaning and making floors shine.
Lemon juice is the natural ingredient that helps to make your floor shiny. There are some dirts you find after brooming and moping, use the lemon juice water to give original sparkle to your tile and a good lemony scent with no chemical.
Lemon has natural acidic characteristics that help to restore shine. You have to spritz the lemon juice and it works naturally without any perils. With this natural ingredient, you can mix up baking soda and vinegar to make a brighter floor.
3.
Liquid Cleaner Solution
The floor must be cleaned with a liquid that is not hazardous to human health. So being a powerful natural cleaner, vinegar is useful for scrubbing and removing dirt, grease, and grime to give sparkle to the floor. It can be used on all types of tiles, regardless of their surface type.
In addition, the liquid ammonia can be used as an incredibly versatile cleaning solution. It can remove dirt, odd yellowish stains, and lingering residues. The ammonia helps to restore the original shine to the tiles and kills the mold, bacteria, and fungi on them.
Detergent is very useful in removing grease from tile and giving the floor its original shine. But you must use the Wax-free neutral detergent and mild detergent to keep tile shiny and clean. There is some floor cleaning solution such as Faberchimica, Lithofin, and others that you can use to give shine to the tile.
The borax powder is as effective as baking soda but it uses mostly to restore the shine of tile. You can also combine the borax with vinegar which is a very effective cleaning solution for proving a decent look to the floor.
Baking Powder also known as Sodium bicarbonate made of the cream of tartar and cornstarch and baking soda, which works effectively to clean grease on tile and grout. You can also mix up it in warm water and easily mop the entire floor.
If you apply the baking soda scrub you have to wait a minimum of 10 minutes and then clean with warm water to restore the shine and natural tone of the floor tile.
These are various ways that you have to consider while you clean the tile. If you want to remove tile scratches, then you can visit our blog How to Remove Scratches from Glazed Porcelain Tiles? Can check.
Neelson Ceramic is a well-known manufacturer and supplier of glazed porcelain tile in India. All of our tiles are highly durable and make the place gorgeous. For more details, explore the entire collection of glazed porcelain tile.