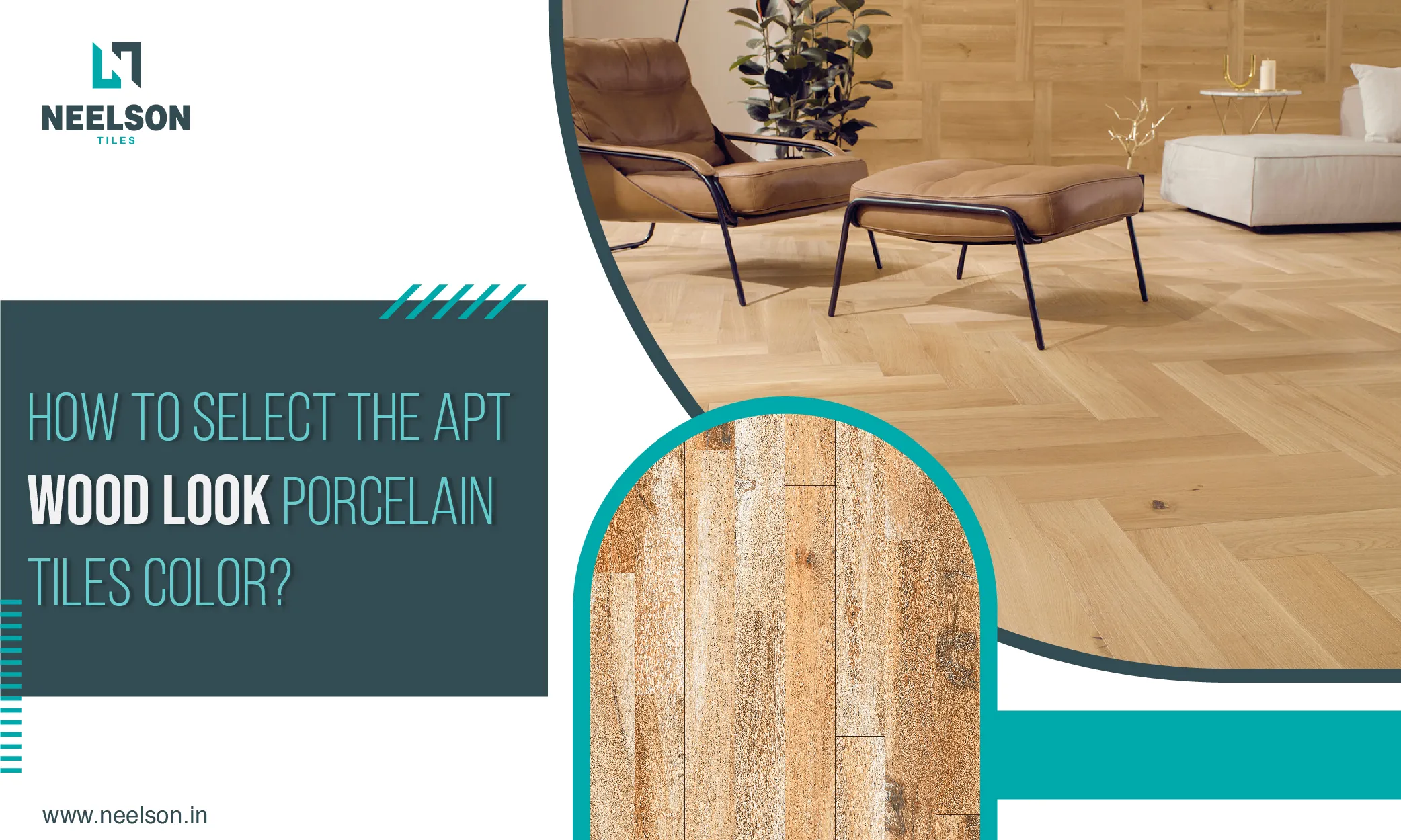 Tiles are a good choice for both residential and commercial applications because they are aesthetic and useful at the same time. Wood look Porcelain tiles are one of the most widely used tiles in modern homes. It's color and texture influence a room's atmosphere. Wood look Porcelain tiles offer solid and variegated color options, several patterns, and a variety of forms and textures.
However, people could have trouble deciding on the ideal Wood look Porcelain tiles. Consider the colors already present in the space, the mood you want to create, and the volume of foot traffic the location receives before choosing a tile and tile color for any surface. The strategies listed below will help you select the best Wood look Porcelain tiles.
So let's move on without any further ado.
7 Practical Advice for Choosing the Best Wood Look Porcelain Tiles Color
Let's discuss how to pick the ideal wood-look tile shade for you.
1.
Look at the Purpose of the Room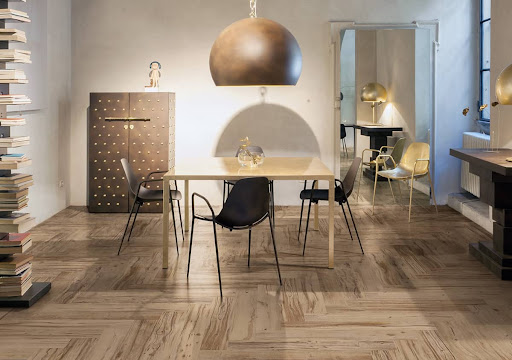 When choosing Wood look Porcelain tiles colors, homeowners should bear a few fundamental principles in mind. It is imperative to establish the room's purpose. Because each room is unique and serves a unique purpose, colors that work in one room may not necessarily work in all of them. For various rooms, different tile colors are chosen. For example, matt finish wood look porcelain tile is an ideal tile for compact spaces because it virtually expands a tiny space.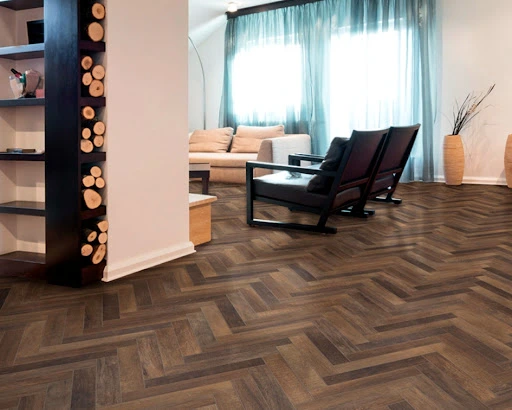 Light colors, dark tones, moderate tones, and different textures are available for various surfaces, as well as different colors and effects for different surfaces. Effects also appeal to a wider market, which is an important factor to take into account because they are more remarketable than their darker counterparts. Only you can decide which ones would work best for you.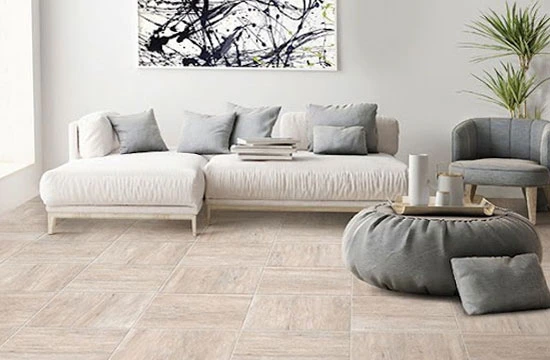 Light-colored wood look Porcelain tiles are a popular choice for contemporary tiles. They can give the room a modern, airy, and stylish appearance. A lighter-toned tile is a lovely option for a number of settings, from delicately white-washed designs to cozy, light browns. For those who are frequently overtired, this color provides additional vitality. Both bright and dark wall colors can look fantastic with light floors. Wood look Porcelain tiles that are lighter in color, reflect more light, which helps enlarge the appearance of smaller areas.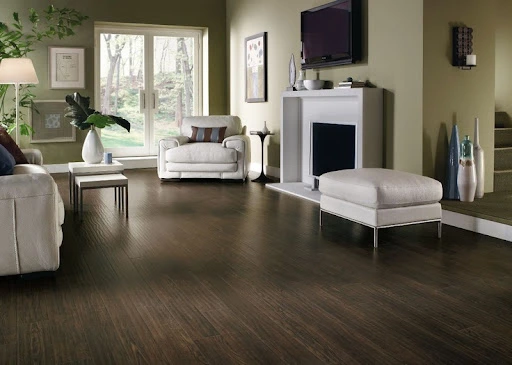 Darker tone Wood look Porcelain tiles can be an attractive and classy alternative for your floors. Deeper colors are beautiful and rich, with a timeless quality that assures you'll appreciate the appearance for years to come, especially if you have a large room or a place that gets plenty of light. Dark tone Wood look Porcelain tiles are more fashionable, they also show dirt less, conceal flaws, and endure longer. Dark wood-look flooring is ideal for bringing warmth, depth, and contrast to a predominantly white or lighter-colored environment.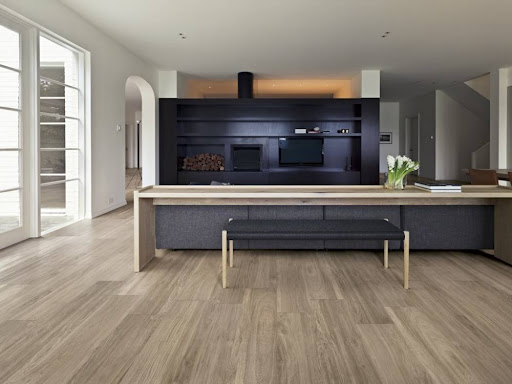 What we conceive of as natural wood tones are included in the moderate tones of wood look porcelain tiles hues. These colors go well with many. Due to their low contrast, moderate colors tend to conceal stains, dust, and pet hair the best. The best choice for wood look porcelain tiles with a warm, medium tone and a delicate, aged appearance if you want to achieve a rustic feel.
6.
Consider Texture for Various Surfaces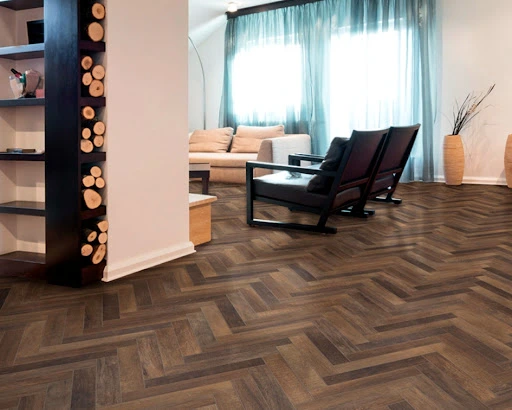 For spaces with a lot of traffic, choose wood look porcelain tiles with a matted pattern. On tiles with various textures, dirt and scuff marks are less likely to be visible. Wood look porcelain tiles exist in a variety of patterns and textures that may be used to complement various spaces and uses. These kinds of tiles have different patterns, which are identified by the surface chosen. .
If you're trying to simplify your alternative and locate the ideal wood look porcelain tiles for your house or place of business start visualizing your option. With the help of a virtual device, you may view various tiles from sitting at home in a replicated room setting. We advise obtaining samples of your preferred wood look porcelain tiles so you can view them in your house before making a final decision. This might help you get a better idea of what would look best because sometimes colors and finishes can seem somewhat differently depending on the lighting in your environment.
Wood look porcelain tiles are one of the most popular tiles these days. Although selecting the appropriate color for wood effect tiles might be challenging, we have made it simple. We are sure that after reading this, you will have a better idea of the color shade of wood look porcelain tiles to select.
Neelson Tiles is a reputable producer and supplier of wood-look porcelain tiles in India. The business is well equipped with cutting-edge technology and has a cutting-edge manufacturing unit and R&D facility to manufacture the best porcelain tiles. To find out more about our products and services, please get in touch with us.