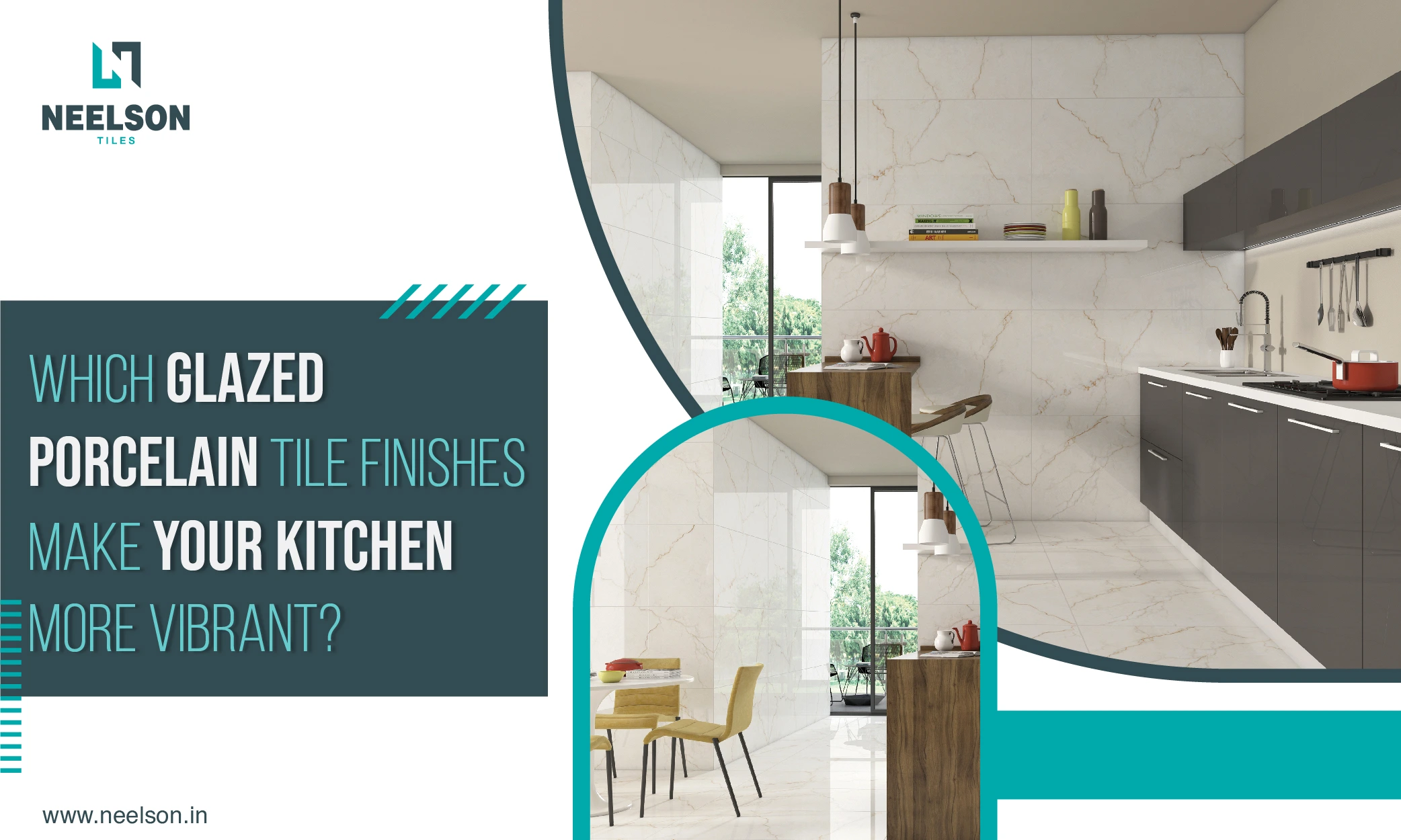 Memories are created and tenderly spiced in the kitchen. But we rarely consider the kitchen area when remodeling our homes. Perhaps because we don't use it often or don't spend much time in this area. The kitchen is the only space in the home that needs to be prepared for all potential cooking mishaps
Considering these things, glazed porcelain tiles must be the first choice for the kitchen. Because these tiles are durable and resistant to bacteria, smells, and spills. It can withstand use by kids and pets and complement any type of decor.
There are a tonne of different ways to organize this tile. Additionally, it is stunning; as you browse the enormous variety of available finishes, shapes, and colors, your ideas for kitchen flooring will flourish.
So here, We've provided a list of the top glazed porcelain tiles finishes that would be ideal for your contemporary kitchen area below.
5 Types of Glazed Porcelain Tiles For Kitchen Flooring:
There are many types of glazed porcelain tiles that may be installed on a kitchen floor. The most well-liked choices include:
1.
Matt Finish Porcelain Tile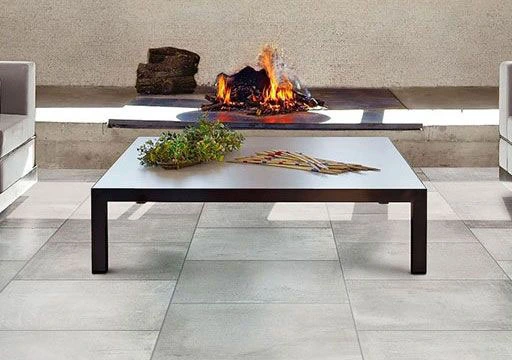 The best option for a kitchen area has always been matte glazed porcelain tiles. Matte tiles are non-slip because they have greater friction than shiny tiles. They are also the finest choice for bathrooms and other damp locations because of their anti-skid function.
Matt tiles have a long life span and are also scratch-resistant. Due to these reasons, this tile does not require much cleaning or maintenance. Additionally, the matte-finish tiles' non-reflective surface is effective in hiding stains, smudges, and grime. Traditional, rustic, or industrial-style matte-finish floor tiles look great in kitchens.
2.
Polished Finish Porcelain Tile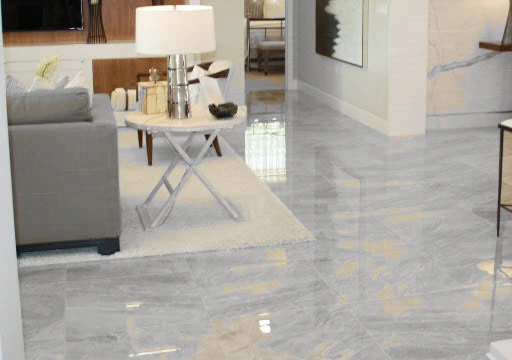 Polished tile design is a vibrant tile design created from polished body surfaces. In the kitchen area, polished glazed porcelain tiles are exclusively installed on the walls and floors. This selection of tiles is wise. They come in a wide range of hues, patterns, and textures. Those who spend much time in front of the stove will find the firm yet springy surface comfortable.
3.
Wood Finish Porcelain Tile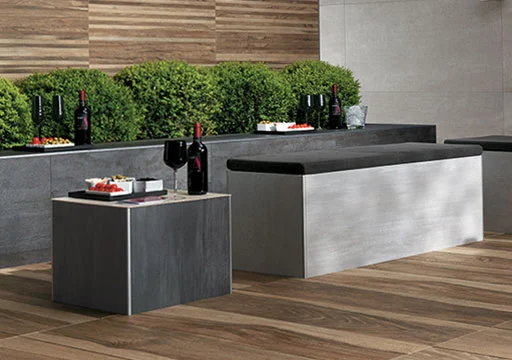 The kitchen has a warm atmosphere and a beautiful appearance thanks to wood look porcelain tiles. Wood tiles are an excellent option if you desire a cozy appearance. Furthermore, wood kitchen tiles are appropriate for a current appearance if your home has a contemporary style. This tile gives a more fascinating and charming look when combined with wooden furniture in the kitchen. Our wood look porcelain tileis simple to clean or requires little upkeep.
4.
High Gloss Finish Porcelain Tile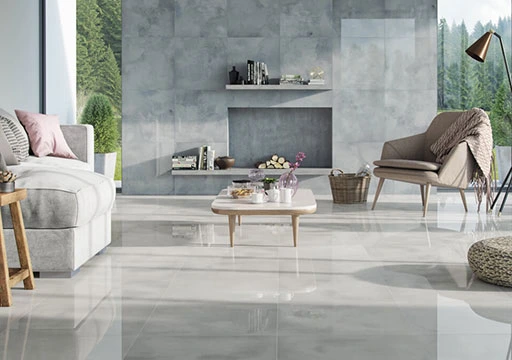 Utilizing high gloss finish tiles in the modern kitchen is a new trend that will brighten your space. Urban residences have gotten smaller and are frequently open-plan or studio apartments as a result of the sharp increase in real estate prices. Tiles with a gloss surface provide a lovely mirror-like luster. The kitchen is made brighter by the glossy tile's reflective surface, which reflects light all around the room. Consequently, small kitchens appear larger.
5.
Stone Finish Porcelain Tile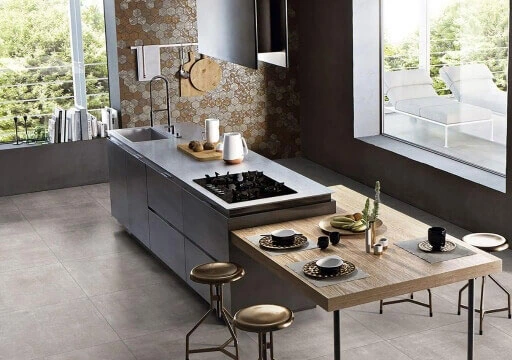 Without a doubt, choosing stone finish porcelain tiles over real stone tile will improve your kitchen's aesthetics and functionality. They'll quickly improve your present atmosphere and dazzle onlookers due to their elegant appearance and textures in the kitchen. These tiles are the strongest and most long-lasting alternative available, making them perfect for frequent usage.
Glazed porcelain tiles can resemble different materials and are an excellent choice for the kitchen. It is clearly superior when it comes to appearance and very easy to clean up. We hope reading this blog post has given you more knowledge about which type of porcelain tiles are most preferred for your kitchen.
Neelson Tiles is a well-known producer and supplier of porcelain tiles in India. Our tiles come in polished, matt, high gloss, and wood-look finishes. The company is well-equipped with a cutting-edge manufacturing facility and R&D center. To find out more about our tiles products, contact us.