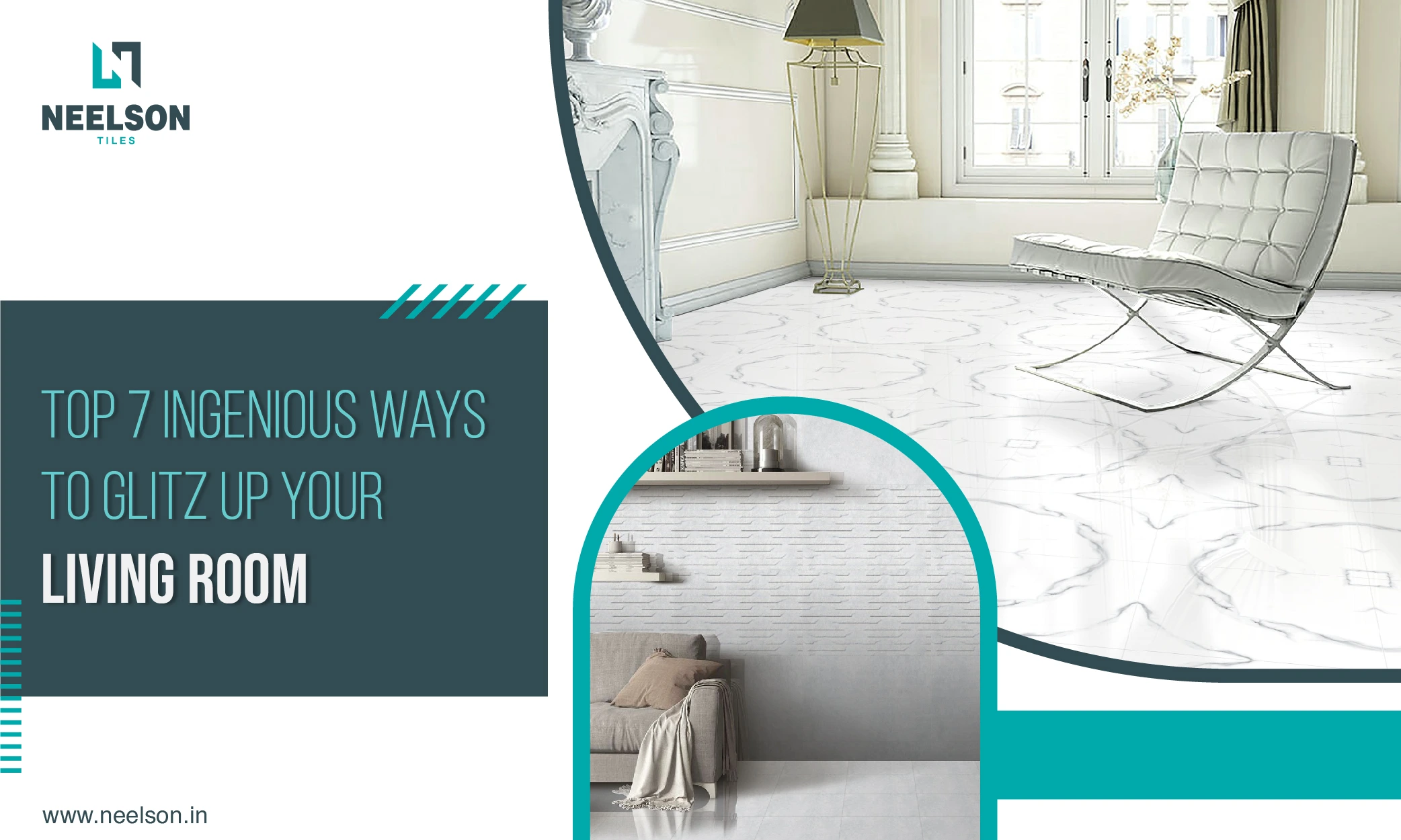 The living room is one of the most often used spaces in the house, so it is very important to make it look wonderful and comfortable. It is an area where you enjoy all of your entertainment, have family movie nights, and host guests. So it makes sense if you feel a little frightened about designing this important space.
So how can we utilize a living room to its full potential? Here are seven ideas to offer your living room high-end flair,as well as some tips on how to get an upscale look on a budget, even if your room is not particularly large or connected to other spaces in a certain way.
7 Ways To Enhance The Appearance Of Living Room
The following seven tips to consider before installing wood porcelain tile into your home. However, be assured that none of them are skipped.
The sofa is the most visible and significant item in the living room to visitors. Thus, it ought to appear rich and trendy. The design of your sofa establishes a more organized and attractive look to the living space. Lower, cushier sofas tend to give off a more relaxed vibe while higher, more structured sofas are typically more formal. Low, flexible sofas that can be rearranged to fit the activity are also excellent for relaxing.
2.
Incorporate Indoor Plants
According to studies, plants are the ideal way to complete any living room. Include some plants in your design if your budget is limited or if you rent house and cannot make significant decorating investments. Without costing a fortune, the greenery brings new vitality and freshness into every space.
The plants actively contribute to the improvement and cleanliness of the air we breathe, which improves our comfort and wellbeing.They make our surroundings better and make us feel calmer. Also, indoor plants make people productive, increase the ability to tolerate pain better, and experience less stress.
3.
Choose Movable Sleek Furniture
Be sure your furniture is movable when selecting your tables, stools, and ottomans. In addition to giving you a wide range of alternatives, this makes your living area more dynamic and flexible. In sections of your home that need flexibility, moveable furniture is appropriate. By simply shifting its arrangement, such furniture enables you to occasionally alter the appearance and atmosphere of the space. Such furniture would be necessary, for instance, in houses with children.
4.
High, Lush Curtains & Rug
A beautiful living room also includes curtains and rugs, both of which need to be attractive and well-designed. Underfoot, a soft rug and curtains make a space feel cozy and welcoming. When it relates to living room rugs, bigger is unquestionably better. Your room will appear larger if you have a rug and curtains that fit easily under all of your major pieces of furniture. They provide volume and give the appearance of a higher window, which is a common feature of luxurious living rooms.
5.
Decide on Your Color Palette
Choosing the ideal paint color is essential when it comes to living room ideas. Choose a color scheme that goes well with the furnishings you've chosen, the overall design of your house, and the look you want to accomplish in this space. Don't forget to consider fourth point together because choosing the right paint colors will also depend much on lighting. Furthermore, a carefully chosen color scheme can give your living space a cleaner, more streamlined, and purposefully created appearance.
6.
Add Wall Art & Accessories
Without decorations and wall art, no living room decor ideas would be complete. The great finishing touch for the room is a well-stated wall. It fills in the blanks and helps tie the narrative together. The furniture in your space will look more appealing by including wall art and can transform a room from utilitarian to stylish.
High-quality glazed porcelain tiles are the last but most crucial component of a living room renovation. Desirable tiles make your living space look elegant and rich. The tiles can give a home a timeless appearance when properly fitted as flooring. In terms of setting a home's ambiance, tiles are the foremost thing in interior design. The tiles also have the excellent benefit of being available in a variety of types, colors and finishes such as wood look porcelain tiles, matte finish tiles and rocker finish tiles which will enhance your home's flooring and give a distinctive appearance.
Since the living room is the most significant component of the home, it is our responsibility to elegantly arrange it. You can get inspiration from numerous living room design ideas. Also you can refer to Popular Patterns of Porcelain Tiles 12x24 that can help you to enhance your living room look. However, the enormous amount of living room trends available nowadays may make the planning process boring. So these simple tips that we have shown can revitalize your living room and make it attractive
Neelson Tiles is renowned for its excellent glazed porcelain tiles collection and state-of-the-art facilities. We offered a range of tile finishes collection including wood look porcelain tiles, high gloss finish tiles, and more. To learn more about our products, follow our blogs.