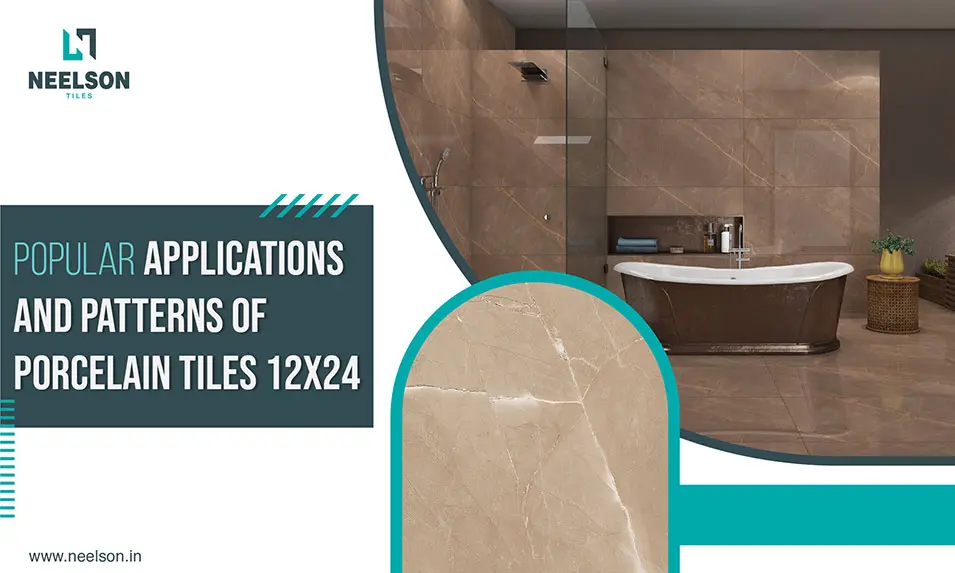 Tiles have become one of the most popular home flooring materials for many homeowners around the world. On the market, there are numerous tile collections available, but consumers are frequently confused as to which tile is the best. Well, porcelain tile is the number one choice when it comes to tiles. And the demand for porcelain tiles 12x24 is increasing significantly in today's market.
Porcelain tile 12x24 is a type of ceramic tile made from excellent clay and additional natural ingredients such as quartz, silica, or feldspar that has been fired at high temperatures. Porcelain tile comes in a variety of finishes, including polished, matte, and high gloss.
Choosing the right tile design for different applications is as important as choosing the type of tile. Below are some common applications of Porcelain tile 12x24 with some stunning tile patterns examples.
So, firstly let's get started with what is porcelain tile.
What Is Porcelain Tile?
Porcelain tiles are a type of ceramic tile but it is manufactured at higher standards than regular ceramic tiles. They are made using highly refined and purified clay and are fired for longer at higher temperatures than other tiles. The result is a customizable, extremely durable material that can be used on floors or walls indoors and outdoors. Also, porcelain tile is tougher and more resistant to scratches and stains than other types.
Now we'll look at the top five applications for porcelain tile.
Practical Uses for Porcelain Tile 12x24
Here are five applications in which porcelain tiles work great.
1.
In walkways and entryways
Porcelain tiles 12x24 are a great choice for an elegant entryway and walkways that leads to the entrance of a home or office. This tile is scratch and water-resistant which made this tile a great choice for it. It also has a great anti-slip element, so you don't have to worry about slipping.
Due to their longevity, porcelain tiles 12x24 are also a wise investment for high-traffic areas. Using these tiles at the entryways can add a great addition to your outdoor space and give you a warm, welcoming feel.
Most bathrooms have tile flooring, and porcelain tile is a fantastic choice due to its high quality and water resistance feature. Porcelain tiles require low maintenance and are resistant to moisture & stains that are typical of bathrooms.
It also offers a wide range of colors and pattern options that help you create the bathroom style you've always wanted. It is appropriate for radiant in-floor to keep feet warm on cool days. Porcelain provides unrivaled design versatility.
Your living room floor is not only subjected to heavy foot traffic but it is also exposed to spills and falling objects, all of which can cause damage. Porcelain tiles are one of the most durable materials available for your living room. They are more durable than regular ceramic tiles and most natural stone tiles. Such tile choices are all easier to clean and maintain as it is also stain-resistant. The use of porcelain tile 12x24 can improve the appearance of your room.
Other types of materials used for patios and another outside areas can discolor and be damaged by environmental exposure. Whereas Porcelain tiles 12x24/300x600mm are non-porous and have a low water absorption rate, as a result, these tiles are stained and weather resistant.
The Porcelain tiles 12x24 are easy to maintain, durable, and aesthetically pleasing in all weather conditions. Also, this tile does not deteriorate quickly due to being scratch resistant.
The following is a list of the best porcelain tile patterns.
5 Patterns That You Can Create Using Porcelain Tiles 12x24
Here are some examples of how porcelain tile 12x24 can be used in different patterns to add interest to a floor.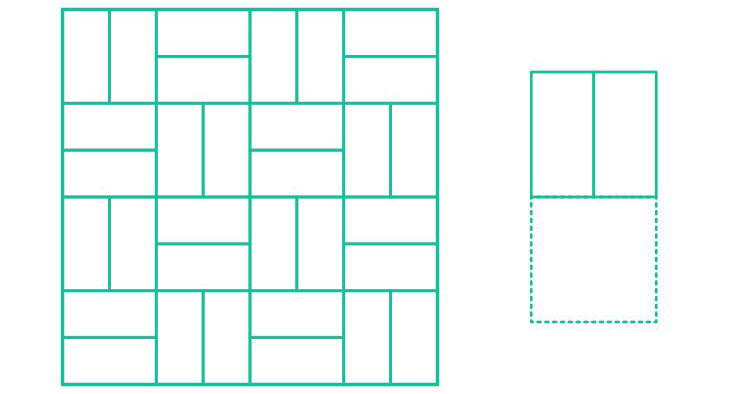 Basketweave tiles patterns provide a distinct depth to any surface by using porcelain tiles 12x24 that can be used to enhance the appearance of almost any surface. It's even more popular than the traditional crosshatch pattern. Basket weaves add depth and complexity to any room. It will never go out of style as a traditional design. The basketweave pattern combines old and modern styling elements to make any room in your house more spectacular and eye-catching.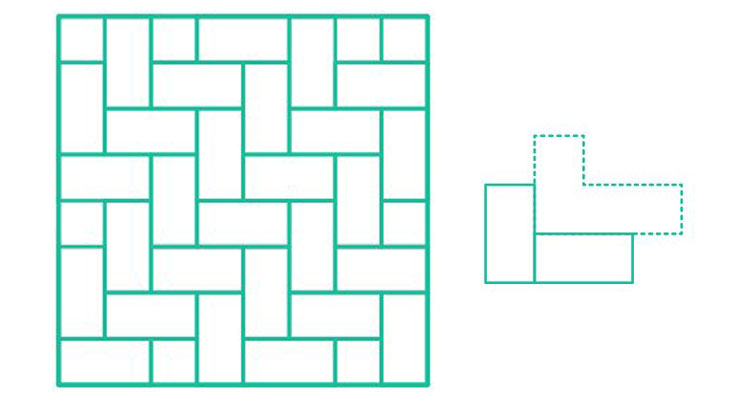 Porcelain tiles 12x24 with a herringbone pattern are one of the most popular porcelain tile flooring styles, combining the look of natural materials with visual interests. This allows you to add awesome ambiance to your room and makes any area appear larger, especially smaller or narrower spaces like hallways. With the illusion of movement, this flooring is a great room enhancer that you definitely have to consider for any room makeover.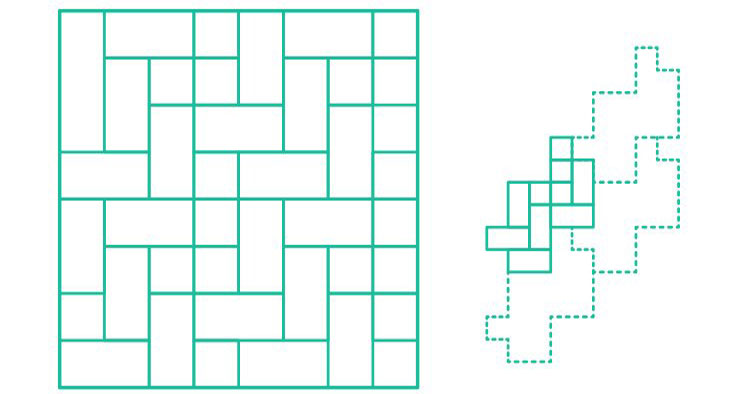 Porcelain cobblestone tiles are intended to evoke the feel of true age-old materials by expertly imitating both the color and appearance of natural tile. For individuals who desire to move away from traditional grids and patterns, cobblestone is one of the few recognizable possibilities. It consists of two different sizes that are organized in a wonderful, intricate, and appealing pattern. This pattern is used especially for garden or patio floors.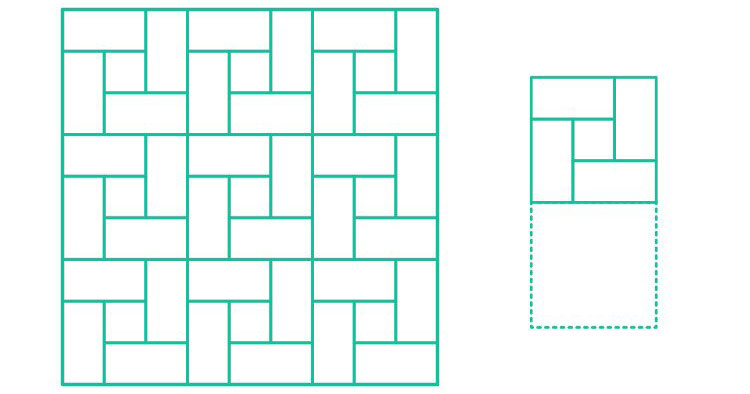 A spinning windmill pattern is represented by four rectangle tiles such as porcelain tiles 12x24 surrounding a square tile. It is excellent as flooring and back-splash. By using two different colors in this pattern, you'll still get a luxurious or vintage look. For example, a black square tile and white rectangular tile color combination give your space a vintage look.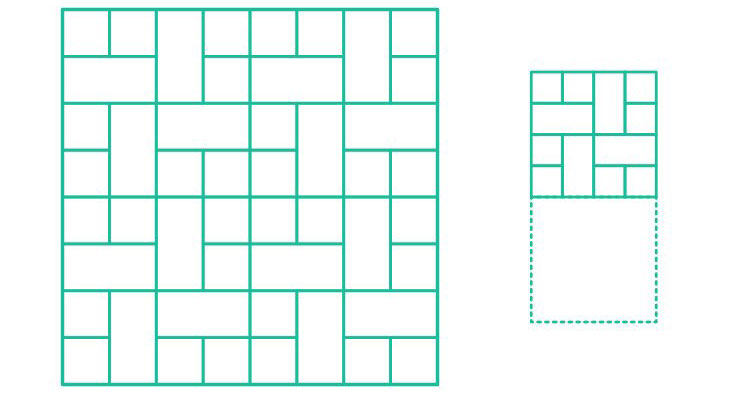 To create the appearance of a whirling pinwheel, this pattern places a smaller square tile in each corner of a larger square. This pattern was created with four porcelain tiles 12x24 and eight square tiles. The pinwheel layout's modest pattern allows you to introduce an accent color or tile into another area of the room, connecting the entire design together.
From this blog, you will find some popular application areas of Porcelain tiles 12x24. You will also see some trending and unique patterns that you can create using Porcelain tiles 12x24 and other sized tiles. We hope you will get better ideas about the different patterns and how to create them.
Neelson Tiles is a renowned glazed porcelain tiles manufacturer in India that manufactures and exports high-quality porcelain tile products over the world. We make tiles of 6 different finishes in 3 sizes. Check our product collection to see the tile collection.