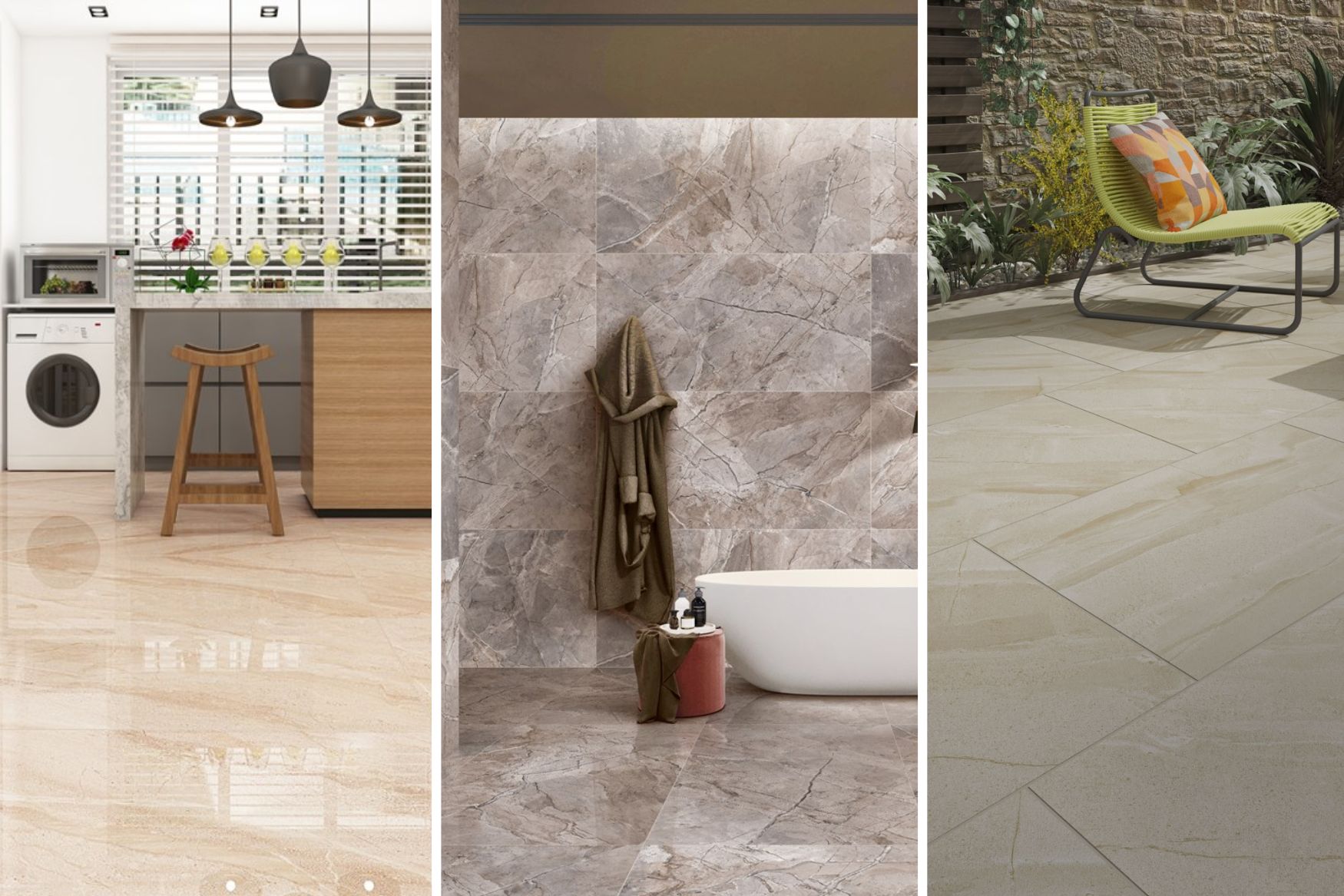 Glazed porcelain tiles are the trending name in the world of decor. In recent years, these tiles have gained significant popularity by stealing the hearts of people with their eye-catching designs and fabulous applications. You all know that glazed porcelain tiles offer a wide range of design options for your home and spaces. But do you know about their unique application that can enhance the aesthetics? Without having knowledge of proper application, sometimes it becomes difficult to set a perfect decor.
Therefore, we have brought you this blog, explaining a wide range of application possibilities for glazed porcelain tiles.
Top Applications of Glazed Porcelain Tiles
1. Kitchen Floors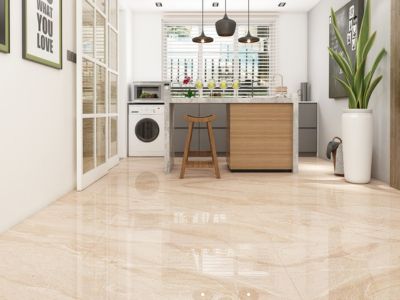 Make your kitchen floor look delectable with glazed porcelain tiles. Create beautiful flooring designs with the enchanting colors and subtle textures of porcelain. Let their luxurious shining surface add life to your kitchen with the touch of easy maintenance and cleaning options. You can try the following design patterns for an enhanced look.
Bring the warmth and appeal of hardwood into your kitchen with wood look glazed porcelain tiles. These tiles firmly incorporate the smooth appearance of wood and also serve a more durable flooring in comparison to natural wooden panels.
2. Bathroom Walls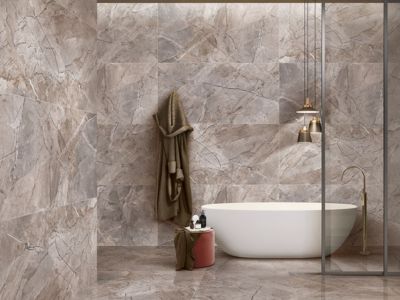 Now it's time to make your bathroom walls stand out with a unique and eye-catching appearance. Glazed porcelain tiles can be an effective option for small bathrooms as they can improve visual space when installed on the walls. You can go with light-coloured full-body porcelain tiles to achieve such results. Their expansive surface magically uses the light to establish a feel of room and openness in your bathroom.
Furthermore, if you already have a big spacious bathroom then you experiment with solid bold shades of glazed porcelain tiles such as royal blue or granite black to add the essence of glamor to your space.
3. Living Rooms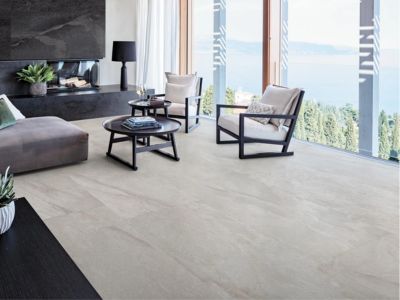 The soul of your home resides in the living room as it is the busiest point of interaction for the family members and your guests. Routine and high-traffic activities can make the space look dull and unpleasant. Utilization of glazed porcelain tiles will improve the lighting of the space and add life to the dead atmosphere.
Furthermore, You can optimize the space by creating uniformity through large format tiles. It also improves the durability of the room and reduces the requirement for regular maintenance.
4. Exterior Applications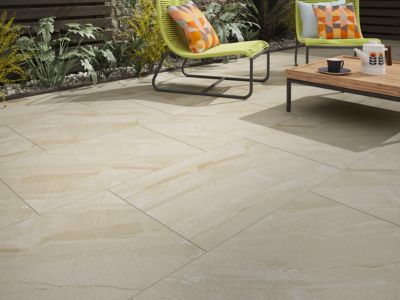 Not only interiors, porcelain tiles also have innovative applications for your exteriors. Their cozy looks and trendy styles can help you build dream exteriors just like a luxurious home. You can try out superb combinations to make it look awesome and chic. For example, you can implement stone-look glazed porcelain tiles with textured grout in your rooftop balcony to create a relaxing space to enjoy your leisure period. It is a place where you can just grab your favorite book, and a cup of coffee, and get lost in the serene atmosphere created by these tiles.
But if you are a party animal and love rock n roll, then you can utilize glazed porcelain tiles for poolside flooring too. Utilize marble-look tiles near the poolside patio and let them add life to this design. It will give you the feel of summer extravaganza right at your home.
5. Commercial Spaces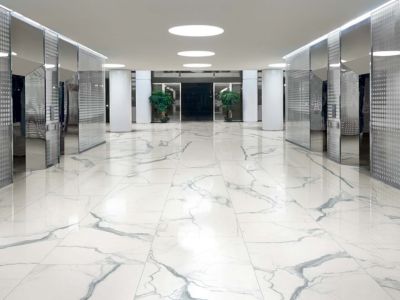 For businesses, customer attraction is the key to success and it is possible with a welcoming ambiance. Research shows people are convinced to pay a little more for luxury ambiance. Glazed tiles offer you regal appeal with lustrous shine and smooth finishes. You can utilize these tiles to craft a unique ambiance for your guests.
Furthermore, with glazed porcelain tiles you can build a hygienic atmosphere. Their smooth surface does not hold allergens and also prevents water accumulation which can significantly help in maintaining a dry and bacteria-free environment.
6. Accent Walls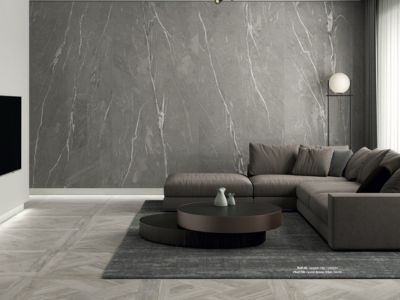 Make your walls stand out and build a stunning selfie spot at your home by creating accent walls with glazed porcelain tiles. Follow the latest trends and create a design statement with your wall designs. Implement an array of mesmerizing design possibilities of glazed tiles, starting from classic to modern to enhance your decor systems.
For instance, you can go with mosaic glazed porcelain tiles for establishing a modern sophistication with bright colors and textured patterns. It will help you to break the monotonous appearance.
7. Countertops
Last but not least, smooth and stunning countertops in another brilliant application of glazed porcelain tiles for modern homes. Breathe life into dull-looking spaces by decorating them with the unparalleled beauty of these tiles. You can go stylish with Marble-look porcelain tiles or even create subtle countertops using a uniformity of light shade tiles. Moreover, the endurance features of porcelain such as heat-resistant, scratch-resistant, and stain-resistant properties will help you establish durable countertops.
Conclusion
In summary, we can say that glazed porcelain tiles showcase a buffet of applications for both interior and exterior decor systems. However, the choice of design and tile format of these tiles can also affect the aesthetics. So before making any decision must consider examining your space and design layout. Also, make sure to do comprehensive research and choose the best tile manufacturer for the best quality tiles.