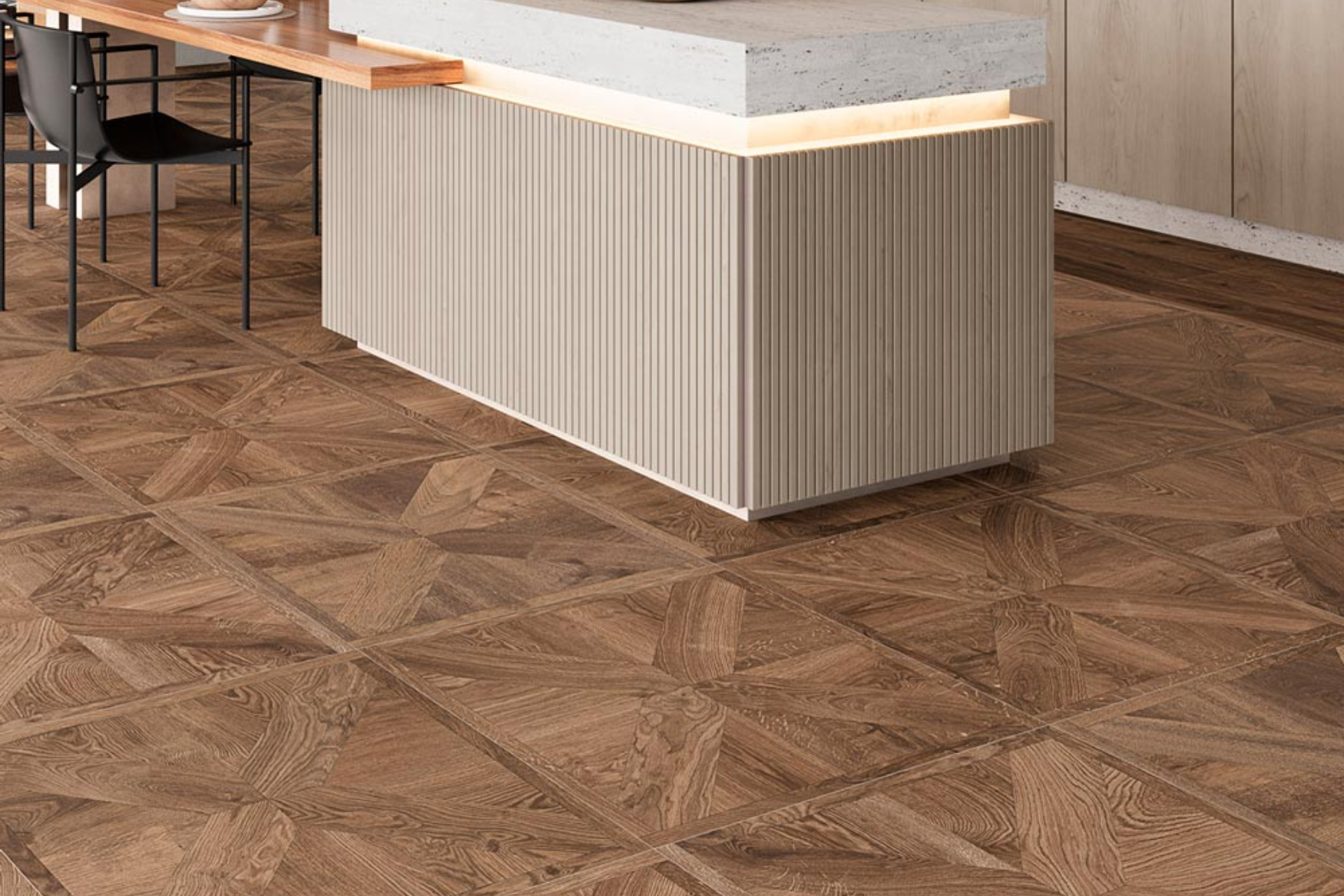 In today's world where we are suffering from major environmental issues such as global warming and climate change, it becomes crucial to save our nature and avoid destroying it. Wooden planks and floorings have been an Integrated part of home decor for decades and are currently not a viable option for us looking into such issues. But it is also not ignored that wooden floors have their own charm and special corner in the hearts of homeowners and interior designers. Their subtle appearance and natural feel that connects us to nature is unquestionable.
Wood look porcelain tiles replicate the exact feel and beauty that provide us a more sustainable alternative to natural woods. These tiles are manufactured using cutting-edge printing technology to mimic the various wood species for a more realistic appearance. That's why these tiles are gaining popularity and proving themselves as the most adorable interior decor options in the current scenario.
In this blog, we will delve deep into the world of wood look porcelain tiles and understand how you can utilize them to elevate your decor and embrace the beauty of nature. Let's get started.
An Introduction to Wood look porcelain tiles
You have a glimpse from the name that wood looks porcelain tiles must resemble the appearance of real wood. Yes, these tiles are manufactured to match the exact taste of wooden flooring and provide an eco-friendly alternative for them. These tiles typically adopt the warmth and beauty of wood, while also offering the sustainability and endurance of porcelain. That's why wood look porcelain tiles are becoming a straightforward choice for classic wood lovers.
Wood look porcelain tiles are manufactured using natural materials such as clay, silica, and quartz and therefore present a nature friendly option for home decor. These tiles are subjected to extremely high temperatures and pressure to curate a shiny appearance over the top. The classy glaze enhances the look of the tiles by giving a realistic appeal to the wood like textures printed over the tiles.
The Reason Behind The Magical Beauty
Meticulous craftsmanship is one of the biggest elements behind the beauty of wood look porcelain tiles. Crafting products that accurately mimic the real essence of nature is not a piece of cake. There is an advanced manufacturing process armed with ultra modern technology and brilliant minds who bring these tiles to life. Let's have a brief look into the manufacturing process of wood look porcelain tiles:
The process begins with capturing high resolution images of real wood including grain patterns, knots, and woody waves to serve as a digital foundation for the tiles.
Printing Technology: Now advanced printing technologies are used to engrave these patterns into the tiles for recreating the natural beauty of wood grain.
Embossing and texture: These tiles are now subjected to a firing process for achieving the signature shine and texture.
Color Variations: Creating variations to mimic authentic wood textures is a work of art that is achieved by injecting subtle hues that reflect the natural shading and tonal changes found in real wood.
Quality Control: Meticulous attention is given to quality control throughout the production process. Tiles are inspected for accuracy and consistency, ensuring that every piece meets the desired standard of authenticity.
Access To An Extensive Collection
Wood look porcelain tiles in some cases represent some great advantages that are difficult to gain even with real wood. For instance, the extensive collection of a diverse range of designs is inspired by the worldwide beauty of woods. You can assess all these variants more easily than real wood planks and that too at more affordable costs.
Let's explore some of the captivating variants of wood look porcelain tiles:
African Wood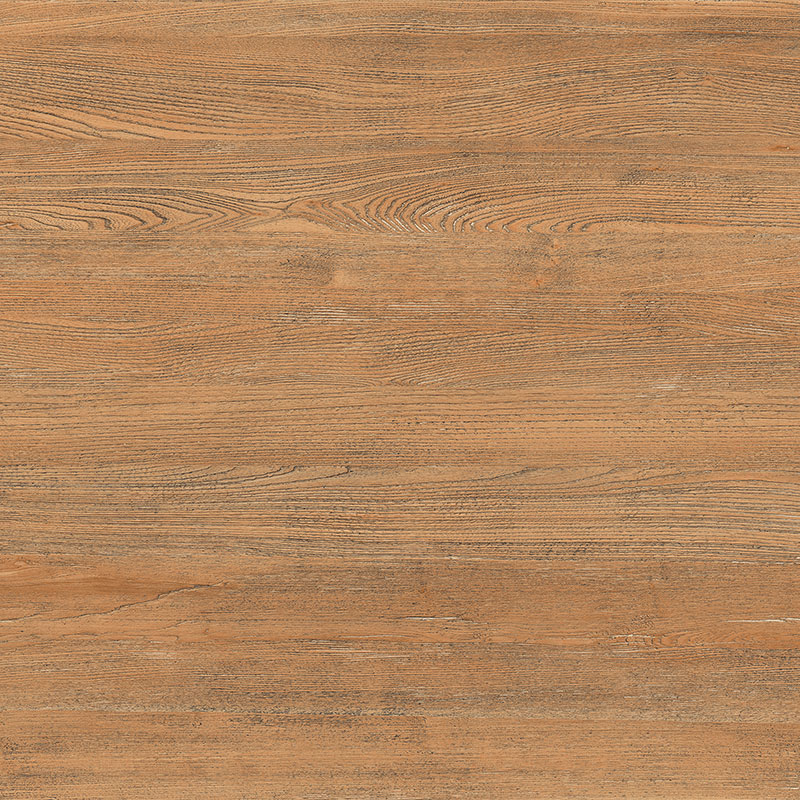 The African wood collection captures the real and rustic essence of wood species found in the heart of Africa. Their dense texture, earthy tones, and rich grain patterns are reminiscent of indigenous hardwood. The African wood surely takes you on the adventures of African woods.
Cubical Wood Beige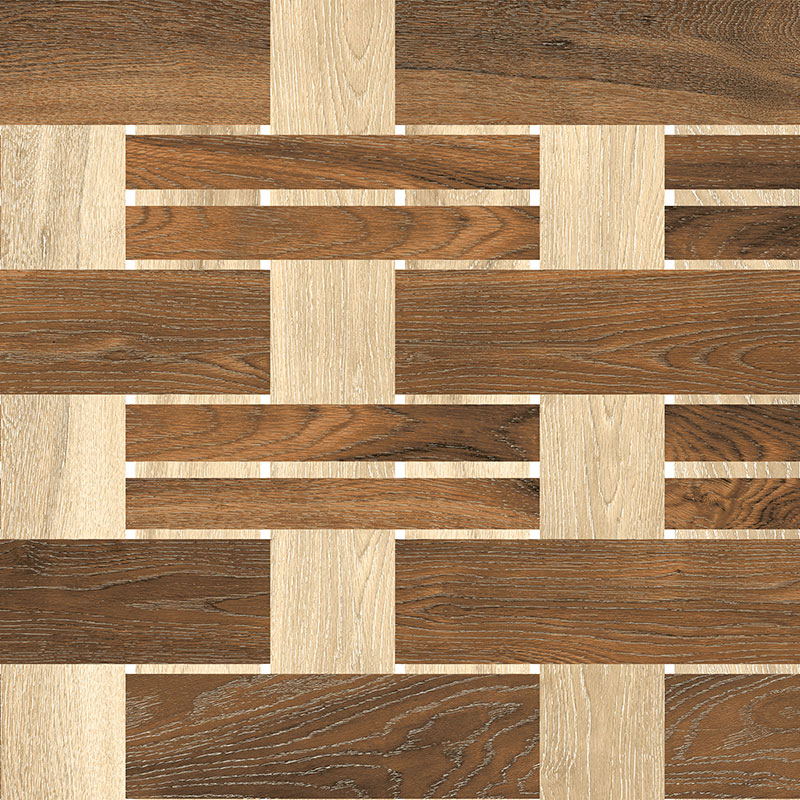 The Cubical wood beige collection offers a modern twist on traditional wood aesthetics. These tiles present a blend of delicate wood grains and contemporary colors, ideal for minimalist and chic design schemes. With its seamless integration of nature and urban elements, the cubical wood beige collection brings a touch of sophistication to modern living spaces.
Boston Beige
If you are looking for a harmonious melody in your decor then you must try the Boston Beige collection of classic wood look porcelain tiles. These tiles mirror the look of classy hardwood that meticulously complements any space. Their smooth surface and minimalistic appeal imprint the warmth and beauty of nature.
Basket Brown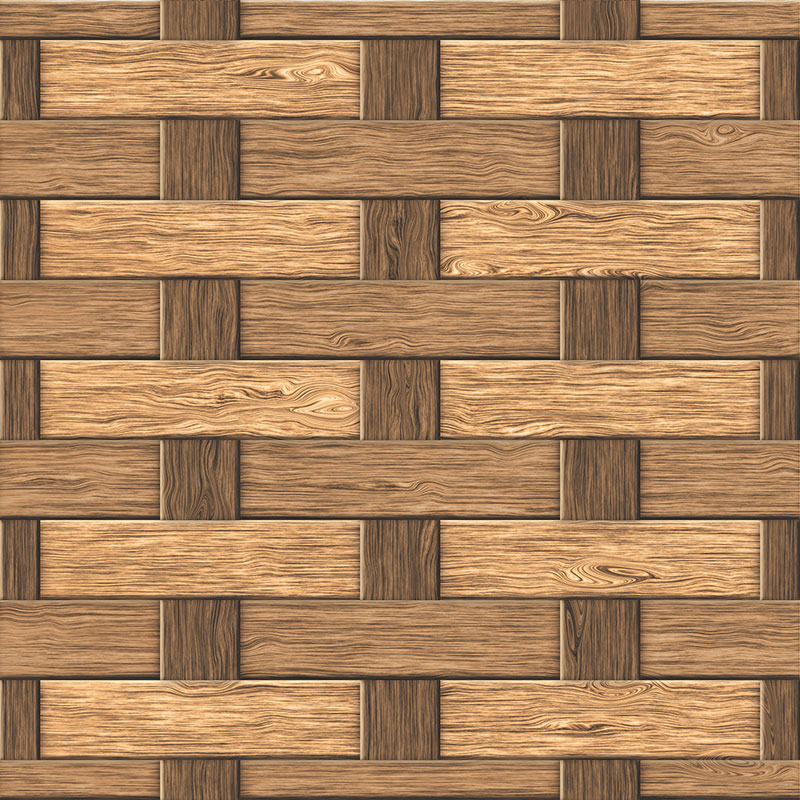 Basket Brown which is also called farmhouse-inspired decor is a unique and artistic collection that goes best with modern homes. The state to art patterns engraved in these tiles crafts a flawless and inviting appearance in your home.
Checker Dark Wood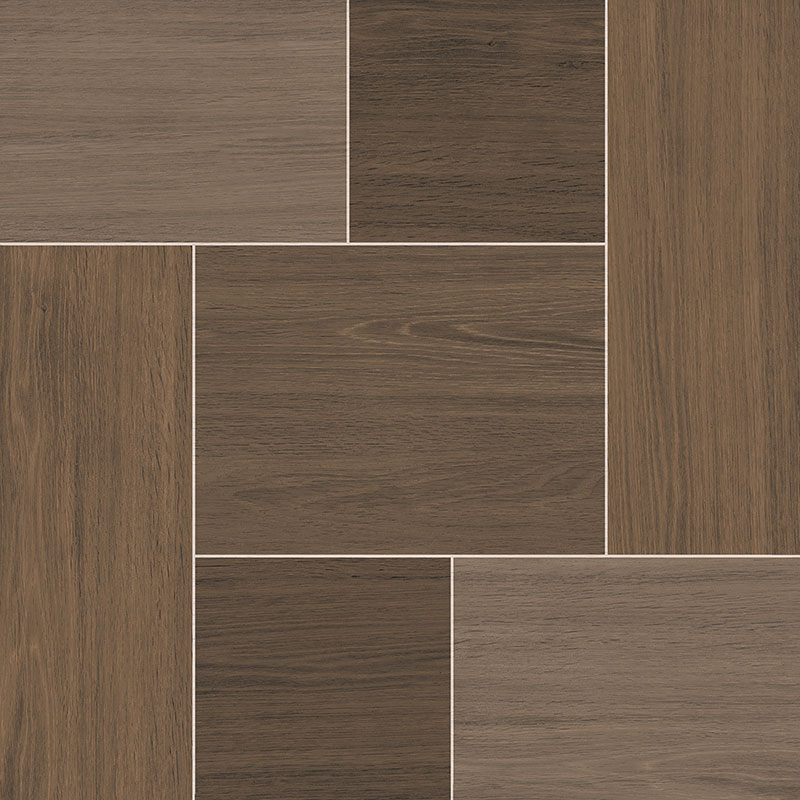 Step into a world of contrast and elegance with the Checker Dark Wood collection. These wood look porcelain tiles feature a striking blend of dark and light wood tones arranged in a checkerboard pattern. This unique design adds drama and visual interest to your floors or walls, creating an unforgettable focal point in any room.
The Versatility Of Wood Look Porcelain Tiles
Wood look porcelain tiles showcase tremendous versatility that offers a range of creative ideas to use in different spaces. Elevating from classic homes to improvise modern interiors, they can be as versatile as your dressing style. Want to have a look at some creative ideas for using wood look porcelain tiles in different settings.
Create Welcoming Flooring: Wood look porcelain floor tiles are the most extensively used options for crafting a beautiful and inviting atmosphere in homes. Using large format tiles also helps you to maintain the classic charm of these tiles by offering you durability and easy maintenance.
Stunning walls: Elevate your interior walls with wood look tiles to create accent walls or add texture and character to entire rooms. The versatility of collections like Boston Beige allows you to achieve a seamless look throughout your space.
Outdoor Spaces: Extend the beauty of wood look tiles beyond your interiors by using them for outdoor patios, decks, or covered porches. Choose weather-resistant collections like Checker Dark Wood for a stunning and long-lasting outdoor design.
Easy Maintenance
Maintaining the charm of natural wood decor becomes troublesome with time. Natural woods are prone to absorb moisture that weakens their surface and creates cracks. It also costs a lot to repair or replace the flooring.
But wood look porcelain tiles offer easy cleaning and maintenance options for creating a seamless decor. Made of porcelain they have a nonporous surface that has a minimal water absorption rate making them resistant to scratches and cracks. Therefore if you want a decor that provides hassle free maintenance then you must go with wood look porcelain tiles.
Conclusion
Wood look porcelain tiles offer an array of design possibilities, allowing you to achieve the aesthetics of real wood without compromising on practicality. Choose the perfect wood look porcelain tile collection that resonates with your style and let nature's beauty grace your home or business for years to come.
About us
Neelson Tiles is one of the leading porcelain tile manufacturers in India. Since our inception in 2015, we have created a benchmark in the world of Tiles. We are India's largest wood look porcelain tile manufacturer and exporter. Being a global leader we assure quality and a wide variety of products. In wood-look porcelain tiles, our best collection is AFRICAN WOOD, BOSTON-BEIGE, CHEKER-DARK WOOD & NATURAL BROWN WOOD. There are many more stunning designs available on our website. Visit our collection and get the best quote today.